Labour MP Tells LBC: Donald Trump Is A Dangerous Idiot
30 November 2017, 08:51
Labour's Shadow Minister for Policing has labelled Donald Trump "a dangerous idiot" after he retweeted videos from a far-right organisation.
Jack Dromey didn't hold back when Nick Ferrari asked him about Donald Trump retweeting three anti-Muslim videos posted by Jayda Fransen, the Deputy Leader of far-right organisation Britain First.
The President of the US doubled down on his retweets by criticising Theresa May's response to his actions on social media - albeit sending it to the wrong Twitter handle.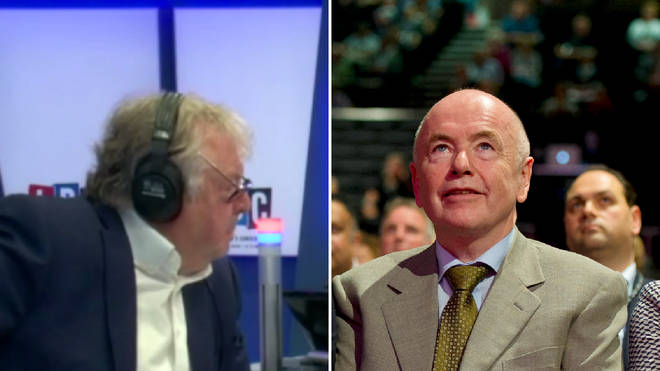 Mr Dromey told LBC: "That awful, awful man who killed Jo Cox shouted 'Britain First'. Donald Trump, the President of the United States of America has just tweeted a video supporting Britain First. It's inexcusable.
"There are no circumstances in which he should be allowed to come to our shores.
"I think the man's an idiot, to be perfectly frank, and it's frightening for the great country of America that you have an idiot at the helm.
"The problem about Donald Trump, it's bad enough to an idiot but to be an idiot who is a dangerous and divisive fool, to be frank, brings to your country into disrepute, but also threatens the values of countries like our own."