Labour Undergoing "Huge Education Process" After Anti-Semitism Row: John McDonnell
24 September 2018, 10:19 | Updated: 24 September 2018, 10:27
The Shadow Chancellor says Labour is undergoing a "huge education process" as the party works to "root out" anti-Semitism.
Speaking to Nick Ferrari, he said that the party was "going through a huge education process".
"All those complaints that have been made against individuals, the new secretary general has dealt with them and we've kicked people out if necessary.
"I will not live in a society where Jewish schools have to have extra security.
"We will tackle anti-Semitism wherever it is."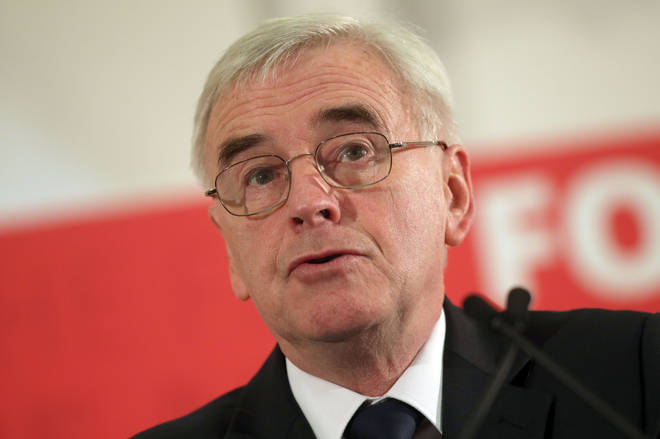 Mr McDonnell's comments come after another Labour MP said that voters would not vote for a party complicit in racism.
Wes Streeting, MP for Ilford North, said: "There are not enough Jewish voters to cost Labour the next general election.
"But there are enough decent people in this country who are so appalled and offended by racism that they will never elect to the government of this country a party that is so indifferent to, or complicit in, racism in any kind."