Lord Tebbit's Wonderful Analogy For Theresa May And Boris Johnson
11 July 2018, 10:06 | Updated: 11 July 2018, 10:10
Norman Tebbit had a wonderful way with words when describing the current situation with Theresa May and Boris Johnson.
Boris and David Davis resigned earlier this week over the Chequers agreement on Brexit, along with a number of more junior ministers.
That has left Theresa May at risk of a leadership challenge, but Lord Tebbit thinks she is safe for now.
With a flourish, he said: "At the moment, she remains at the wheel of the bus.
"The really difficult characters who wanted to seize the wheel from her have all been banished to the back of the bus and she's filled the cab with her friends.
"All the great offices of state now are held by Remainers, which bodes will, since the country wants to leave the EU."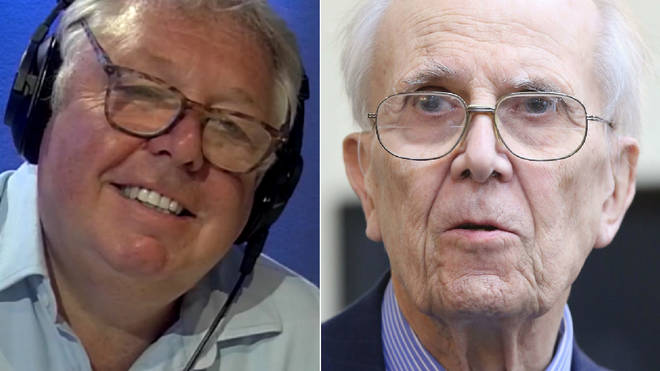 On Boris, Lord Tebbit added: "I know Boris well. He's a good writer, but he lacks concentration."
When Nick Ferrari asked if he was a good politician, he responded: "No, I don't think he is. If you really want a frank opinion of him, sit in a black cab in London and ask the driver what he thinks of Boris.
"You'll just hear about Boris's Barricades - the cycle lanes."