Met Police To Recruit 500 More Staff To Stop Knife Crime, Commissioner Tells LBC
18 May 2018, 09:56 | Updated: 18 May 2018, 10:07
The Met Police commissioner has told LBC she's hoping to recruit at least 500 more officers by the start of next year, to tackle a rise in violent crime.
A 24-year-old man became the 40th person to be stabbed to death in London in 2018 last night, when he died in Barking.
Cressida Dick says additional funding from the Mayor's office will go towards increasing police numbers.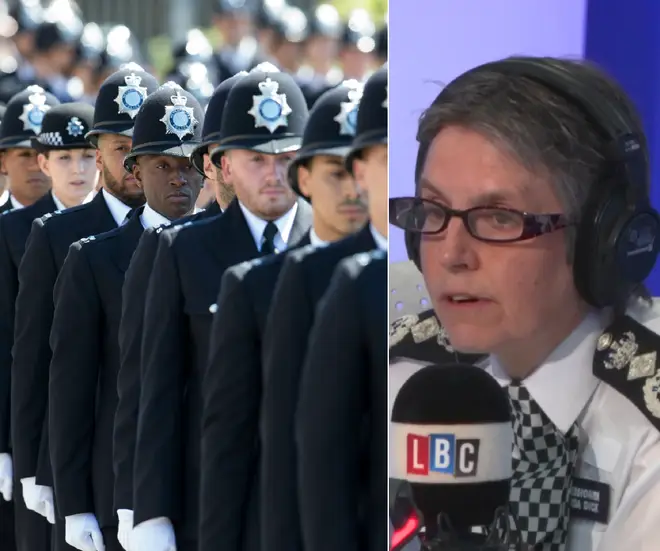 Speaking to Nick Ferrari, she said: "We made a good evidence-based case to the Home Secretary last year. As a result of that, the then Home Secretary allowed the Mayor to raise the precept, which he did.
"The Mayor has also given us more money from the business rates, so we've got another £110million, which we only heard about a matter of weeks ago, more than we expected.
"I will be putting that money into the fight against violent crime on the streets of London, particularly as it affects young people.
"We are also going to recruit police officers. The Met is recruiting and we want people to join us as Police officers."
The Met recruit 1,800 officers every year to fill vacancies and, although Ms Dick would not confirm additional numbers, she did confirm there would be at least 500 extra officers to help fight violent crime.