Michael Gove: I'm Brenda In Bristol, I Don't Want Another Election
6 October 2017, 09:38 | Updated: 6 October 2017, 09:47
Michael Gove insisted he is fully behind Theresa May, saying she showed "real grace and grit under pressure" during her Conference speech.
The Cabinet minister told Nick Ferrari that he was with Brenda from Bristol - the pensioner famed for her frustrated response to the announcement of another General Election.
He told LBC: "I think the Prime Minister is doing a great job. She had a cough and she delivered a speech. If having a cold was to disbar someone from office, then we would find almost everyone in public life had to resign.
"The truth is that the Prime Minister showed real grace and grit under pressure and she has done throughout her career as Home Secretary and as Prime Minister."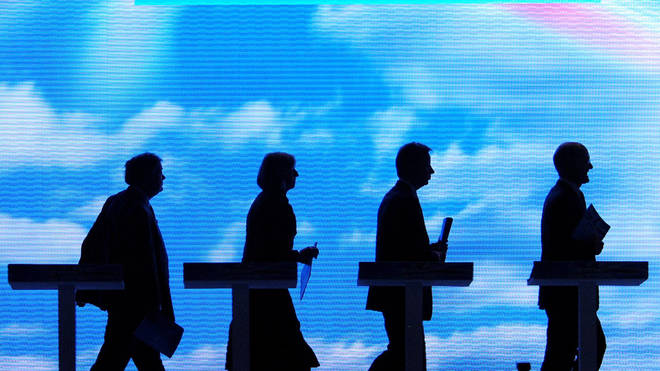 Nick asked Mr Gove about former party chairman Grant Shapps putting together a list of Tory MPs who want Theresa May to step down.
But he insisted there was no desire for another election, adding: "None of us need a distraction by having a conversation about leadership. It's a bit of a turn-off for the public and what they want is to get on with it.
"Brenda from Bristol this year said she wasn't keen on more elections. Whatever Brenda's view of the General Election. Like in the film where we had all those people saying 'I'm Spartacus', on this occasion, I am Brenda. I don't want any more talk about elections."