Mogg's Alternative Brexit Plan WILL Create More Friction At Irish Border, Author Admits
25 September 2018, 07:49 | Updated: 25 September 2018, 10:28
The man behind Jacob Rees-Mogg's "Supercalifragilistic" Brexit plan admitted to Nick Ferrari that it will cause more friction at the Northern Irish border.
Mark Littlewood, the Director General of the Institute of Economic Affairs which published the alternative proposal, insisted his plan is the best way forward for Brexit.
When Nick Ferrari asked him what it would mean for trade in Ireland, he originally said: "Almost no noticeable difference. It would mean that you would, for example, need a bit more form-filling if you traded from Northern Ireland into the Republic or vice versa."
But Nick pointed out: "What you're saying is completely at odds with what the CBI is saying, which is that it would introduce friction at the borders, it would not solve the Irish border, it would damage the supply chains on which thousands and thousands of jobs depend.
"You'd imagine that someone at the CBI might be close to it."
Mr Littlewood then admitted: "It is possible that some additional friction will be added."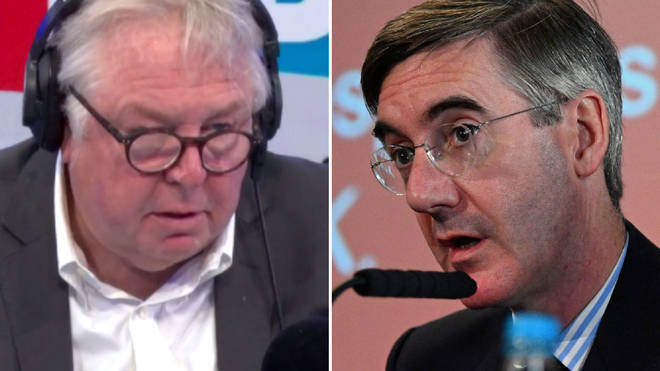 So Nick asked him: "So the idea you've put forward, you admit, would create more friction in Northern Ireland. That's a winner, isn't it?"
The IEA chief then insisted: "If you want no friction between Northern Ireland and the Republic, then either those two countries need to merge or Northern Ireland needs to stay in the Single Market.
"Any solution other than that raises some problems and difficulties."