Nick Ferrari Clashes With Ukip Leader Over Tommy Robinson
2 August 2018, 07:58 | Updated: 23 October 2018, 15:12
This is Nick Ferrari's tetchy interview with Ukip leader Gerard Batten over whether Tommy Robinson represents working class Britain.
Mr Robinson, real name Stephen Yaxley-Lennon, was released from prison on bail after winning an appeal against a contempt of court finding.
Mr Batten has been a supporter of the EDL founder and things got heated when they discussed his past.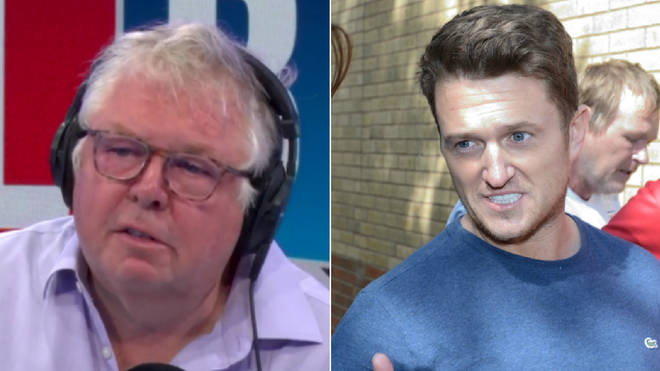 After the Ukip leader said Mr Robinson represents quite a lot of working class people, Nick asked: "In as much as? It would appear he's not particularly sympathetic to people with a different skin colour."
Mr Batten queried that, but Nick pointed out: "Well, he was the founder of the EDL, which is a bit of a clue, isn't it?"
However, the Ukip leader insisted: "The EDL had black members as well and when he set it up, it wasn't meant to be a far-right organisation. That's why he left when it was infiltrated."
Things then escalated when Nick asked why Mr Robinson was a member of anti-Islam party Pegida.
Watch the video at the top of the page.