This Nick Ferrari Interview Over The Tube Strike Escalated Quickly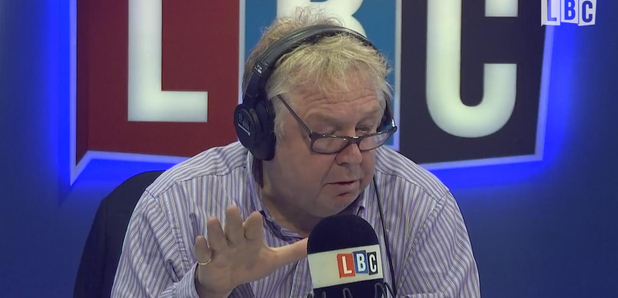 Nick Ferrari clashed with a union boss over the Tube strike in January that will decimate London's transport system.
The RMT's John Leach told Nick the industrial action is all about safety on the tube network, but Nick pressed the RMT boss about whether there was another agenda.
A senior official at RMT, Steve Hedley, recently appeared on Russia Today and said the union wanted to "overthrow capitalism and create a socialist form of society".
But Mr Leach continued to insist that the 24-hour Tube strike on January 8 is about safety after more than 800 jobs were cut.
He said: "This strike that has been called is about 873 job cuts. It's about the pressure on the stations, the station staff that do a fantastic job out there. It's nothing to do with anything else."
But Nick pressed Mr Leach to speak about his boss's comments: "That is the RMT's line is it?"
Mr Leach responded: "The RMT's purpose is to represent its members and do the best for the people who work [as rail, maritime and transport workers]."
A heated back and forth took place, with Mr Leach maintaining that the purpose of the strike was about safety.
But Nick wasn't having any of it: "No it's not, no it's not. It's [about] overthrowing capitalism and creating a socialist [society]. You need to speak to your own senior member, senior officers my friend."
Mr Leach continued to press that the strike was about safety and Nick hit back with: "This is like a Tube train going in two different directions…you're putting it towards safety, but your boss wants to bring down the government, that's the reality isn't it?"
Nick went on: "[He earns] £71,000 a year to appear on a Russian television station saying he wants to overthrow capitalism. That's a fantastic ad for your union isn't it?"