Nick Ferrari Threatens To Ban Caller From LBC During Explosive Row
3 November 2017, 09:53
This is the explosive moment a listener rang Nick Ferrari because he was furious with a joke the LBC presenter had previously made.
The row was sparked over a gag Nick made about CCTV cameras being installed in the pupils' toilets at a school in the West Midlands.
He joked: "If we put cameras by the loo, where are we going to beat up the weak children?"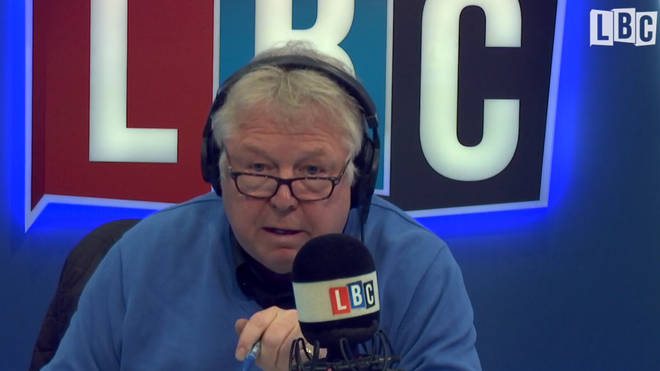 Turrell did not see the funny side though as he immediately called LBC and told Nick: "Can I just say how incredibly disappointed I am that you could make a comment like that on your last call about wanting to beat up the weak kids.
"I think that is absolutely disgusting."
Nick didn't back down, as he hit back: "Get a sense of humour, just calm down.
"We would never have a joke about anything if we took your world. It was a gag, I made clear it was a gag.
"Why do you listen? Don't listen to me. Don't listen to me. Go find another show. Turrell I'm banning you. I might have to ban you.
"If you carry on like this I might have to ban you."
Watch the explosive moment in all its glory above.