Nick Ferrari Tells Unofficial Grenfell Inquiry: You're Making Things Worse For Survivors
11 December 2017, 09:15 | Updated: 11 December 2017, 09:42
The parallel inquiry into the Grenfell Tower disaster is making things worse for the residents, Nick Ferrari told the organisers.
The Equality and Human Rights Commission is launching its own inquiry into the tragedy, examining whether the council failed in their duties to protect life and provide safe housing.
Nick spoke to David Isaac, the chairman of the committee, and insisted that his unofficial review, parallel to Sir Martin Moore-Bick's inquiry, is just going to confuse things.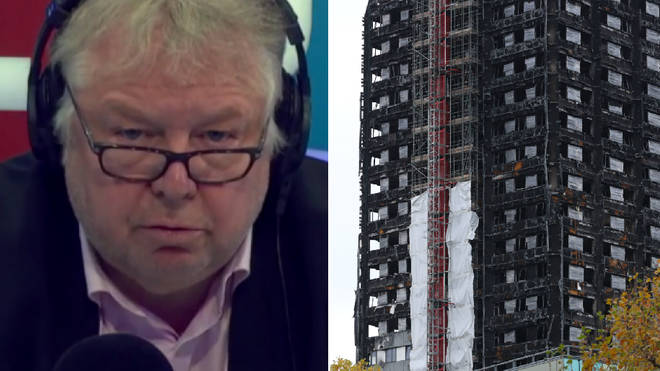 Mr Isaac said: "We are particularly concerned with the human rights aspects. We hope that Sir Martin is going to be taking those into account when he takes evidence."
But Nick told him: "So if he does take those into account, why do you need another inquiry?
"Aren't you just making it even more gruelling and troublesome for survivors and the victims' families?"
When Nick asked if Mr Isaac thought Sir Martin wanted justice, he said: "Of course he does."
So Nick responded: "So he's doing it.
"If people had their human rights [abused], if they were forced in there 25 to a bedroom, or were bolted in against their will, I imagine Sir Martin is going to get there.
"There's something else going on here, isn't there?"
Mr Isaac insisted they weren't trying to undermine the authority, but Nick asked him: "How else is it supposed to be perceived?"
Watch the full clip at the top of the page.