Nick Ferrari's Be Safe Be Seen Campaign: Get Reflective Safety Stickers
10 September 2018, 07:11 | Updated: 19 September 2018, 13:08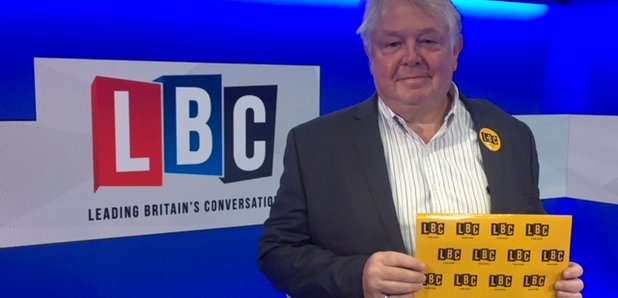 Nick Ferrari is launching a campaign to keep children safe as they walk to school when it gets dark.
Today sees the start of the first full school week for every pupil across the country.
The most recent government figures show that almost 3,000 children were killed or seriously injured in one year - 16 per school day - and almost three-quarters of them happen immediately before or after school.
It especially becomes a problem from the end of November, when many children are walking home from school in the dark.
Nick Ferrari wants this needs to stop, so today will see the launch of "Nick Ferrari's Be Safe. Be Seen" campaign.
Studies show visibility aids improve drivers' responses in recognising pedestrians, so Nick will be sending out special LBC reflective backpack stickers to classrooms across the UK.
Education Secretary Damian Hinds backed the campaign, saying: "We want our kids to be safe as they travel to and from school and Nick Ferrari's Be Safe, Be Seen campaign is a simple and practical way of helping this happen. I'd urge all parents to get in touch and get a set of stickers for their children and their classmates."
Thank you for the brilliant response. Our stickers have now been allocated.
If you applied, your school should receive the stickers by the end of October when British Summertime ends.
Terms and Conditions
- Subject to availability.
- Stickers are available in sheets of 16.
- Maximum of 32 stickers per class.