Nick Ferrari's Plan To Become Kent's New Police And Crime Commissioner
14 September 2018, 10:09
Nick Ferrari is so angry with the incompetence of the Police and Crime Commissioners, he's decided he's going to stand for election himself.
A new report states that the elected officials are "bleeding hopeless" and "not that bright".
That comes on the back of Nick's furious row with Dr Alan Billing, the Police and Crime Commissioner for South Yorkshire, over his force's request for people to report "non-crime hate incidents".
Nick has had enough - and while discussing the topic, he suddenly had a brainwave live on air. He's going to stand himself.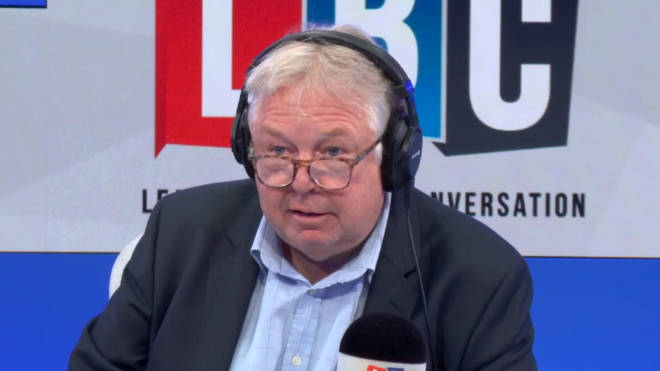 He said: "I'll tell you what I'll do. I've worked it out. If I'm allowed to do this legally, the next time they come up, I'll stand in Kent.
"I bet I could do that in the county of my birth. I'm thinking aloud here. I might do that. I might become the Police and Crime Commissioner for Kent."
Discussing how he will manage the force, he described his stance as tougher than the current boss, saying: "Day one, get all the senior people together [and tell them], right you stop all this virtue-signalling cobblers, painting your finger nails and wearing high-heeled shoes.
"You go out, you nick the villains or your fired."