Nick Ferrari's Tenacious Interview With Amber Rudd
29 May 2017, 09:21 | Updated: 29 May 2017, 10:11
Nick Ferrari put Home Secretary Amber Rudd on the spot over the counter-terror measures in place to protect Britain from extremists.
NIck was asking Ms Rudd why the authorities are aware of a number of active terrorists, but had only implemented one Temporary Exclusion Order (TEO) to protect us.
Ms Rudd said: "The TEOs have only just started to be used. They've been a part of the tools that security services can use where they want to.
"It's absolutely right that the government provides different tools that security services and police can use."
But Nick cut in: "If they are so good and a vital part of the toolkit, theyve had them for a little more than two years, why only one?"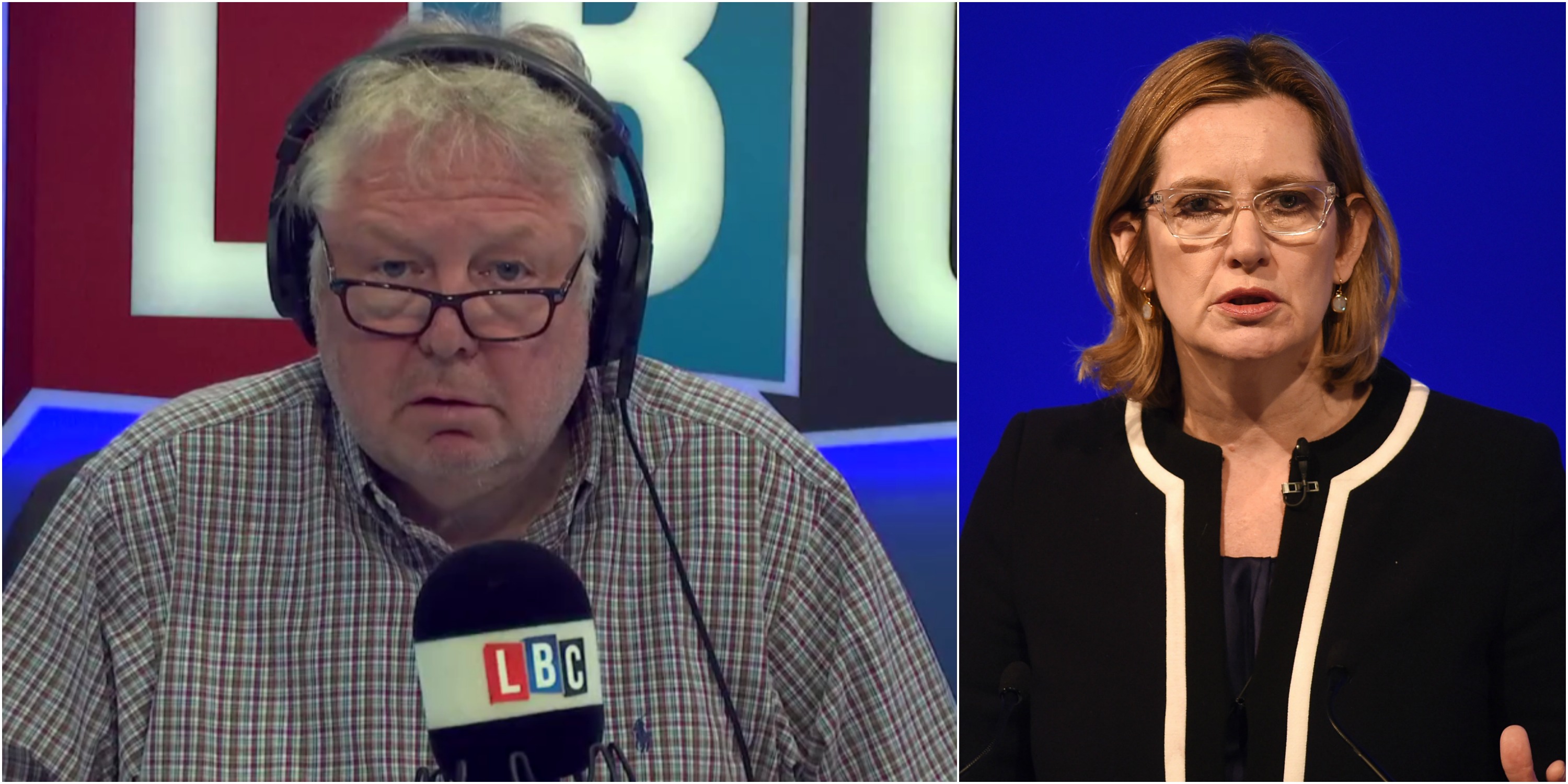 The Home Secretary told Nick that the tools that MI5 have allow them to remove terror suspects from the country for up to two years.
But when Nick asked if those orders could be renewed, Nick was not happy with his answer.
Watch the tetchy interview above.