Leading Brexiteer Rails Against New Project Fear Scare Stories
13 September 2018, 07:38
A senior Brexiteer has told Nick Ferrari that the public are fed up with the government's scare stories and just want them to get on with leaving the EU.
The government is warning that mobile phone roaming charges may return if Britain leaves the European Union without a deal.
But speaking to LBC, Owen Paterson dismissed the claim and told Remainers to stop Project Fear and to have a bit of optimism about Brexit.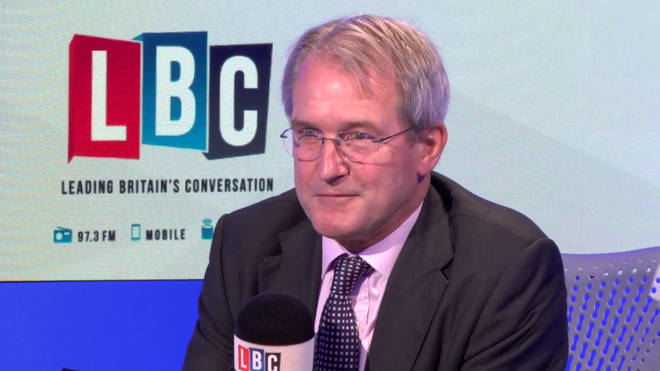 He said: "If you get outside the M25, you hear five works - just get on with it.
"The public are miles beyond the government and the establishment on all this. They just want us to get on with it. They are fed up with all the doom and gloom and the project fear."
On the claim on roaming charges, he insisted: "Virtually no phone company is going to charge roaming charges. If the other ones are idiotic to do so, they'll lose customers.
"It's yet another scare story. People are fed up about this. They just want us to get on with it."