Passenger Of "Overboard" Cruise Insists It's Not Possible To Fall From Ship
21 August 2018, 12:44 | Updated: 21 August 2018, 12:45
A passenger on the Norwegian Star cruise ship from which a woman was rescued after "falling overboard" insisted it was not possible to fall off the deck.
Kay Longstaff was saved by the Croatian Coastguard after spending 10 hours in the Adriatic Sea.
She told reporters she fell off the 7th-level deck on the cruise ship, which was travelling from Croatia to Venice.
But reports today suggested she may have jumped off. And David, who was also on the cruise, suggested it wouldn't be possible simply to fall over the barrier.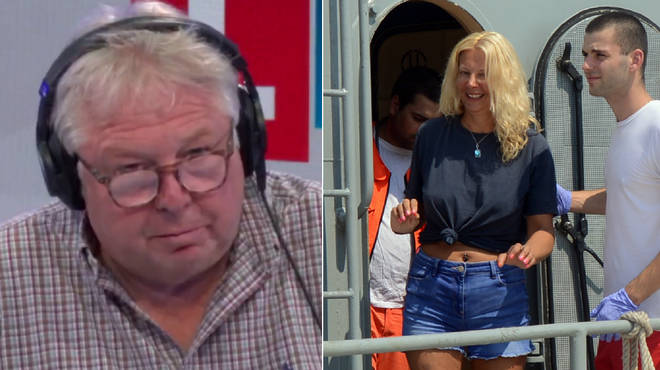 Speaking to Nick Ferrari, he said: "I'm 6'2" and I would have to climb up on to the railing.
"I couldn't slip over by just leaning against it. I'd have to lift myself up. It's the same for the balcony railing, you'd have to hoick yourself up a bit."
David revealed what happened when the captain told passengers of the woman overboard. He said: "It was a really lovely cruise until that moment.
"At 6am, the captain came on the tannoy and let us know that we haven't reached Venice, that we were looking for a person overboard. They went back and forth over where they thought the woman had fallen about four times.
"They closed off parts of the deck on the seventh floor. "
He added that the mood changed after the incident, with a number of passengers, including him, missing their connections home.