Philip Hammond Insists Chequers Brexit Agreement Is Still Alive
1 October 2018, 09:22
The Chancellor of the Exchequer insists that the Prime Minister's Brexit plan is "still alive" despite EU officials rejecting it.
Speaking from the Conservative Party Conference, he told Nick Ferrari that a Canada-style agreement has "never been on offer" for a complete UK, and said that the European Union is instead seeking one that will "break up the UK by leaving Northern Ireland out".
The Chancellor said: "Talking to my EU counterparts, there is an absolute will to reach an agreement with the United Kingdom.
"We're waiting for them to come back to us with something more substantive than 'we don't like it'."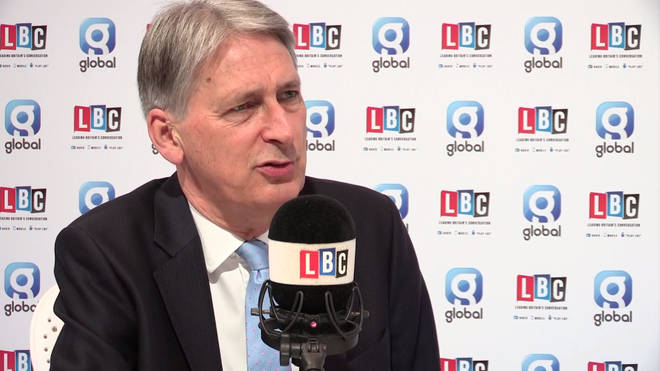 Mr Hammond said that he knew the European Union wouldn't agree to Chequers, but is willing to work with them to find common ground.
"We knew they wouldn't like it because it tests their red lines, it challenges all their preconceptions," he said.
"But if they've got specific problems with it, come back to us and we'll work it through with them."