Police Chief: You Could Be Arrested For Removing Shrine To Burglar
12 April 2018, 09:46 | Updated: 12 April 2018, 09:50
The Deputy Chief of the Metropolitan Police has admitted that anyone removing the shrine to the Hither Green burglar could be arrested.
The family of Henry Vincent, who died on 4 April, have been laying flowers and messages outside the home of Richard Osborn-Brooks, who was cleared over the career criminal's death.
Vigilantes have removed the shrine four times, but each time, the family put it back up again.
Craig Mackey admitted having to police the shrine is not a good use of resources, especially when one of the perpetrators of the burglary has still not been caught.
And when Nick asked if he could be arrested if he removed the flowers, Mr Mackey said: "If depends on the circumstances in which you do it and how you do it.
"What we're saying to people is to take the sting out of this, focus on the issue."
Nick asked again: "So I could be?"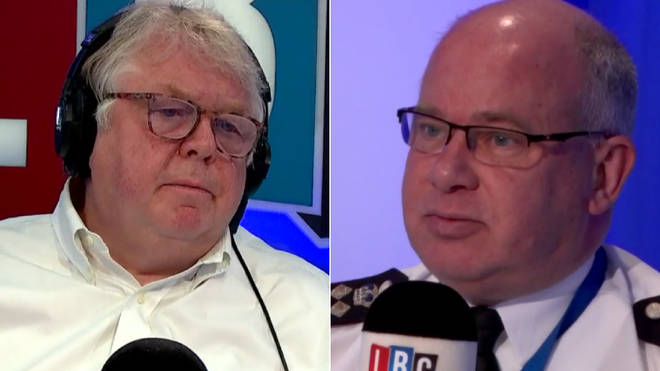 Mr Mackey insisted: "If you do things where you cause a breach of the peace, disorder in that area, then like anyone, you could end up getting arrested.
"We don't want anyone getting there. It's in everyone's interest - and particularly the local community - that we bring their community back to whatever normal is as quickly as possible.
"There is someone still outstanding on this offence, let's deal with that person."