President Trump WILL Come To London, US Ambassador Tells LBC
27 April 2018, 08:09 | Updated: 27 April 2018, 08:23
The US Ambassador to the UK has told LBC that President Trump WILL come to London during his visit in July.
Newspaper reports had suggested that the US President would avoid London due to the extensive protests planned against his visit.
But in an exclusive interview with LBC, Woody Johnson revealed he would definitely be coming to the capital.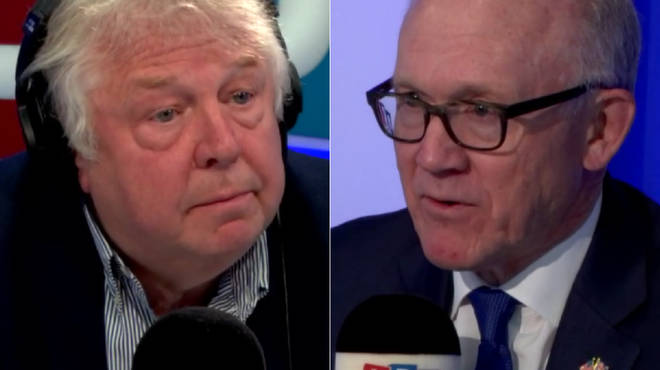 Asked my Nick Ferrari if the President would be coming to London, Mr Johnson said: "Yes, he is, on the 13th July. He'll definitely be coming to London.
"He'll be in NATO meetings before that, then he'll come over, he'll have some meetings here. Exactly how those meetings are going to be laid out and who he's going to meet with are still on the table.
"We welcome him, we're so happy to have him."
Asked what the visit to the UK will mean, the Ambassador responded: "I think it's very symbolic and important, particularly with our special relationship.
"Somebody figured we have a trillion and a half investment on both sides of the pond, US-UK, about a million jobs in each country.
"It's a significant trading partner and investment partner with us."
US Ambassador Woody Johnson on LBC - In Full