Nick Ferrari Lays Into Republican Spokesman Over Children In Cages
19 June 2018, 10:10 | Updated: 19 June 2018, 10:11
Nick Ferrari criticised a spokesman for the Republican Party after he tried to justify Donald Trump's controversial policy of keeping children in cages after separating them from their parents.
Parents who cross the Mexican border illegally are being detained, while their children are being held in cages before being put into care.
Laura Bush and even Melania Trump have criticised the policy.
But Drew Liquerman, the Chairman of Republicans Overseas Scotland, claimed it wasn't a problem because the children were only being held for a maximum of 20 days.
Nick Ferrari wasn't having any of it. He asked: "How on earth does the administration allow this to continue?"
Mr Liquerman responded: "First of all, it's worth noting that these pictures and these stories have been around for the last five years."
Nick interrupted: "So let's go back to slavery then, if it's a history lesson, shall we?
"That's hardly an argument is it? Is that the best you've got?"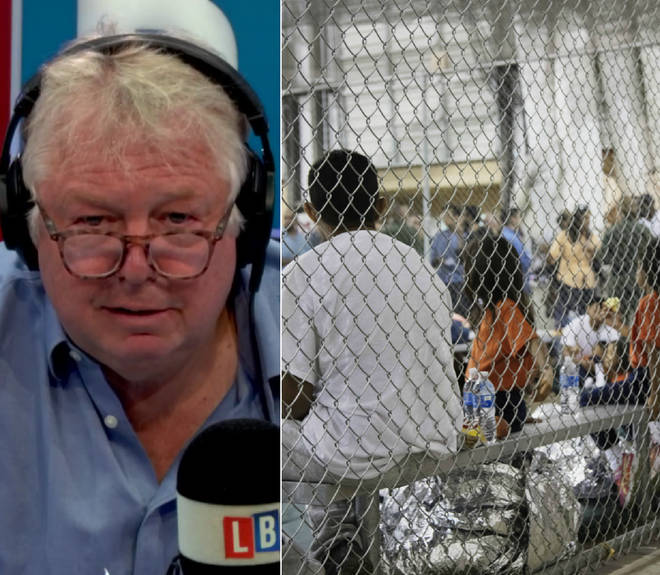 When the Republican tried to claim the reporting was inaccurate, Nick again told him: "I don't think it's fake news. I've got pictures of it.
"Your country is keeping children in cages."
Mr Liquerman then claimed: "They're only kept for a maximum of 20 days."
Watch the fiery exchange at the top of the page.