This Row Over Anti-Semitism In The Labour Party Got VERY Heated
28 March 2018, 10:20
Two university lecturers had a blazing row live on LBC over whether the Labour Party has a problem with anti-Semitism.
Jeremy Corbyn has been accused of being a "figurehead" for anti-Semites by his own MPs as the row over problems in the Labour Party escalated.
Professor Jonathan Rosenhead insisted that Jeremy Corbyn's only crime was a failure to look closely enough at a small picture of a mural and claimed he has a spotless record of protesting against racism.
But David Hirsh responded that the Labour Party has a problem with cultural and institutional racism against Jewish people.
Nick Ferrari had both men on his show and the conversation got extremely heated.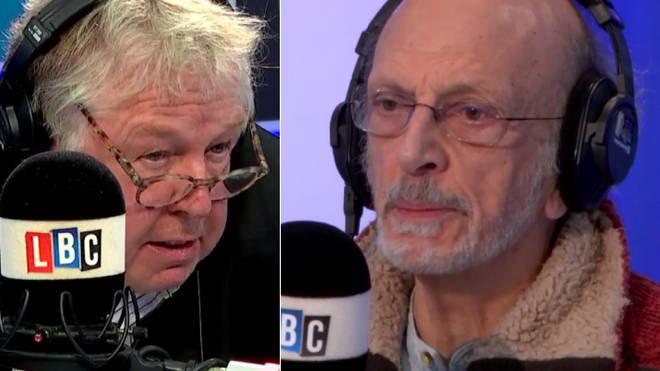 Professor Rosenhead commented: "A sort of moral panic has developed that we've been overrun by anti-Semitism. It's not true."
When Nick queried whether he accepted there was a problem with anti-Semitism in the Labour Party, he responded: "Oh of course, there's a problem everywhere.
"But I suspect it's more on the right than the left.
"Mr Corbyn is absolutely straight-down-the-line anti-racist of all kinds. The only thing they have found that they can try and pin on him is a failure to look closely enough at a very small image on a phone or computer screen which was very hard to see had anti-Semitic images on it."
But Mr Hirsh hit back: "Jonathan has talked about anti-Semitism like it's simply bad apples. They'll find a morally questionable person here and there.
"But we should be talking about the history of anti-Semitism on the left and way it has become mainstream in the last few years, coinciding with the Jeremy Corbyn faction.
"There is a question of cultural racism and institutional racism. This is a political issue which is ruining my party at the moment."
Things escalated quickly as Professor Rosenhead hit back. Watch the full clip at the top of the page.