Kemi Badenoch is 'pandering to a largely white audience', says this caller after the Business Secretary's comments
3 October 2023, 12:00 | Updated: 3 October 2023, 12:08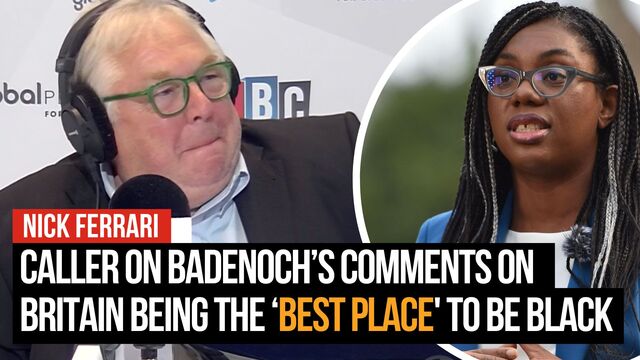 Caller on Kemi Badenoch's claim that Britain is the 'best country in the world to be black'
Business Secretary Kemi Badenoch saying "nowhere is better than Britain to be black" is just catering to a "white audience", Jack tells Nick Ferarri.
Jack in Dagenham said to Nick Ferrari at Breakfast that the comments made by Kemi Badenoch suggest "that critical race theory is correct".
He then explained that critical race theory suggests "that when you put an ethnic minority into a conservative organisation, they will kick their own in order to maintain their position".
Critical race theory is a concept that suggests racism is systematic, i.e something embedded in legal systems and policies.
Business secretary Kemi Badenoch claimed that Britain is the best country in the world to be black and that the "Tories tell the truth about race".
Making a speech at the Tory Party in Manchester, the cabinet minister denounced what she described as a "left-wing" narrative that says "there is no point in trying, because British society is against you and you're better off asking for reparations, a narrative that tells children like mine that the odds are stacked against them".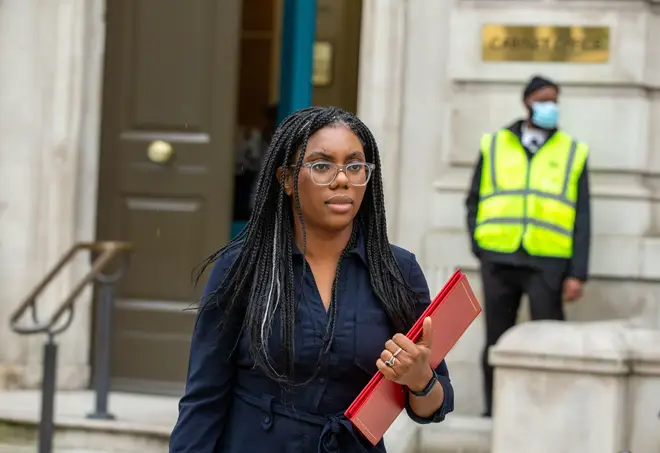 She continued to say: "I tell my children that is the best country in the world to be black because it's a country that sees people, not labels.
"Conservatives want young people to be proud of their country when others want them to be ashamed. It wasn't a tough decision for us to reject the divisive agenda of critical race theory."
Read more: Kemi's Zac attack: Badenoch slams Goldsmith as Tory rift widens after Sunak softens Net Zero stance
Read more: Uncontrolled migration poses 'existential challenge' to the West, says Home Secretary Suella Braverman
The caller told Nick Ferrari that those comments prove that Kemi Badenoch is "pandering to a largely white audience who are going to say 'you see, she's black, and she's saying these things.'"
Nick then proceeded to challenge the called by saying: "She has a life experience I don't though."
To which the caller replied: "It's not life experience, it's the experience she's portraying and has had in the conservative party."
At the end of the call, he said: "In order to wave your flag high in the conservative party, you've got to say these sorts of things."