Snow In Britain: John Kettley Reveals Where The 'Beast From The East' Will Hit
26 February 2018, 08:19 | Updated: 26 February 2018, 09:28
Most parts of Britain should prepare for snowfall this week - and it's already started in the east, says weatherman John Kettley.
There are weather warnings to expect disruption to roads and public transport over the coming days, due to severe wintry weather.
- Full Seven-Day Weather Forecast for Britain
Mr Weather John Kettley tells you what to expect from the Best From The East:
It is going to be pretty bad. We haven't seen too much wintery weather over the last four of five years. But we're lining up for the coldest week of the winter by a long way.
In many parts of the country, places will not get above freezing this week. In some places, the mercury could plummet to minus 15 at night. Once the snow arrives, then temperatures really do plummet overnight.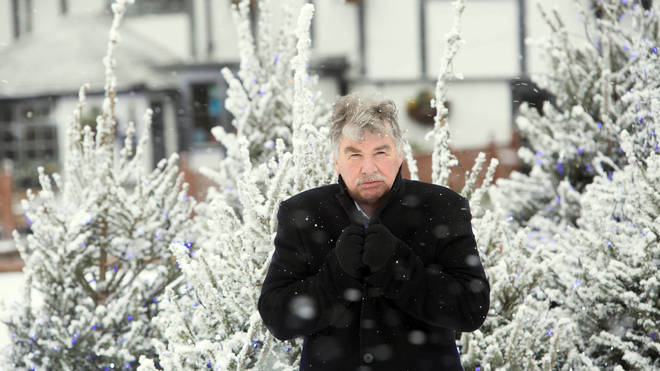 Where I am in Lincolnshire, the snow is beginning to settle already. Even in the London area, there are heavier flakes of snow coming in from the North Sea.
There are lines of snow showers that are frequenting the Thames Estuary, coming across Kent and Sussex in the next 24 hours. There will be heavier snowfall there.
Then further north, there will be a band of heavy snowfall coming into North East England this evening and that will spread across to North Wales tonight. Many places will see several centimetres of snow this week.
And if that wasn't enough, there is a distant band of heavy snow, driven on by strong wings coming on during the last arts of Thursday and into Friday. So it might turn out that Friday in many places across the country will see the worst weather.