Survivor Confronts Council Leader Over 'Grenfell Gangs' Claim
11 June 2018, 10:33 | Updated: 11 June 2018, 10:50
A survivor of the Grenfell tragedy confronted the leader of Kensington and Chelsea Council over claims the former council leader compared the victims to gang members.
One of the survivors of the Grenfell Tower fire asked Elisabeth Campbell whether published emails revealing remarks sent to her predecessor contributed to the "catastrophic lack of response" in the aftermath of the fire.
The outgoing leader of the council Nick Paget-Brown received advice from an individual reporting "on the ground" that "communication is very poor."
The email said: "There are language problems, lack of education, and understanding how anything works.
"These are separate local communities, rather like gangs they don't go into another terrority, and we need to understand the makeup of the area."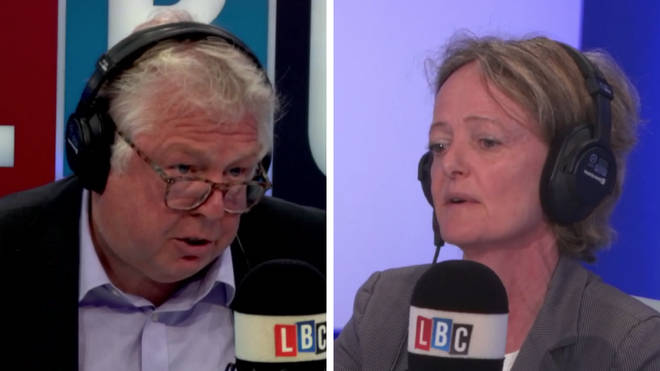 Elizabeth Campbell was quick to say that she did not agree "with any of those views", and that the survivors and bereaved were "being portrayed wrongly" by media and other people.
"In my experience, I would say that people in the tower are decent, hardworking people who are architects, accountants, chemical engineers, porters at hospitals, many people had three or four jobs.
The incumbent leader also apologised for the council's response at the time of the fire.
She said: "The leadership of the council didn't cope as well as we could have at the time, given there was a national disaster on our doorstep.
Nick stepped in: "Do you recognise the idea that they're like gangs?"
"No, I don't," she said.
"It's not helpful language, is it?" Nick asked.
"No, but not true," she replied.