The Whole Council Should Resign, Angry Kensington Councillor Tells LBC
30 June 2017, 08:51
A member of Kensington and Chelsea Council has told LBC the whole council should resign.
Labour councillor Robert Atkinson, whose ward includes Grenfell Tower in west London, says they must go.
He told Nick Ferrari: "I turned up at that meeting in good faith last night with a whole series of questions so that I can continue to assist the residents. They refused to have a conversation with us. They issued a statement and then closed the meeting.
"What I'm now saying is that the entire cabinet needs to be made to resign.
"The Tenant's Management Organisation, which was theoretically in charge of the housing policy of the council, needs to go immediately.
"If the council itself isn't capable of sorting out the treatment of the victims and of having a decent housing policy whereby poor people are being made to pay the price of rehousing the people who are homeless because they are taking it from the existing housing stock, if they can't see the bigger picture and get a proper housing policy for ordinary people, then the government needs to send in commissioners and take away the powers from the local authority.
"You'll find it very rare that you have a councillor calling for the abolition of his own council and that is, I'm afraid, what I'm now doing."
His call comes after a last minute decision to stop the council's first cabinet meeting since the tower block fire is branded an "absolute fiasco".
Journalists were initially barred from the gathering in west London last night but were then allowed in following a court ruling.
Council leader Nicholas Paget-Brown then stopped the proceedings saying having the media there would "prejudice" a forthcoming public inquiry.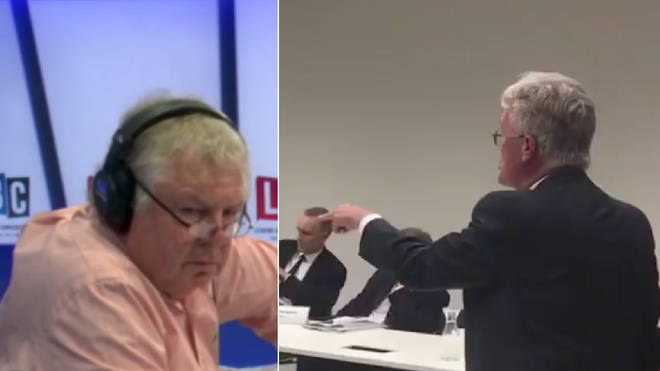 Retired Court of Appeal judge Sir Martin Moore-Bick has been chosen to run the inquiry into the fire which killed at least 80 people.