Theresa May Says Jeremy Hunt Wrong To Compare EU To The Soviet Union
2 October 2018, 09:28 | Updated: 2 October 2018, 10:05
The Prime Minister said that the European Union and Soviet Union "are not the same" after her Foreign Secretary compared the two organisations in a speech.
In his speech to the Conservative Party Conference, the Foreign Secretary Jeremy Hunt drew comparison between the Soviet Union and the European Union.
"The EU was set up to protect freedom. It was the Soviet Union that stopped people leaving," he said.
But speaking to Nick Ferrari on LBC, Theresa May dismissed the comparison, saying that the two organisations "are not the same".
She said: "I sit round the European Council table. I sit round with the leaders of democratic nations that were once members of the Soviet Union and I can say that these two organisations are not the same."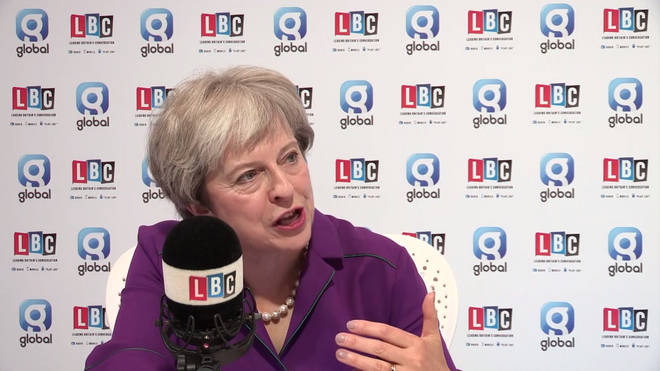 "The point the Foreign Secretary made was that we've had the biggest democratic exercise in our history," she said.
"People here in the United Kingdom chose to leave the European Union, we're delivering on that, and there needs to be a general acceptance across Europe that that's what we're delivering on."
Jeremy Hunt provoked backlash after accusing Brussels of wanting to "punish" the UK for wanting to leave the bloc.
In response to the remark, a European Commission spokesperson said: "I would say, respectfully, that we would all benefit, and in particular foreign affairs ministers, from opening a history book from time to time."