Theresa May Wanted Respect, She Got Pity, Says Nick Ferrari
5 October 2017, 07:40
Theresa May went into her key conference speech wanting respect and authority, but ended up just with pity, says Nick Ferrari.
The Prime Minister's speech at the Conservative Party Conference was marred by her failing voice, an interruption by a prankster and the set falling apart.
Former Cabinet Minister Sir Eric Pickles spoke to LBC to defend Mrs May, but Nick wasn't having any of it.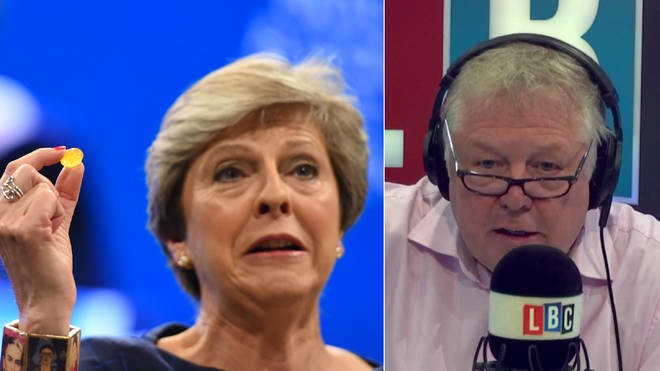 Sir Eric said: "I thought she did remarkably well to battle through. Most people would have stopped."
When Nick suggested all Mrs May ended up with was sympathy and pity, Sir Eric insisted: "She got love and support..."
But Nick hit back: "That sounds like an elderly relative. That's like someone you put a blanket around.
"Come on, she's meant to lead a country."