This Year Will Be Especially Bad For Hay Fever, Expert Tells LBC
23 April 2018, 08:06 | Updated: 23 April 2018, 10:46
Britain's hot snap has caused a "pollen bomb", making this year especially bad for hay fever, an expert told Nick Ferrari.
Professor Stephen Durham, a Professor of Allergy and Respiratory Medicine at Imperial College London, said 2018's unique weather has resulted in an increased amount of pollen released.
The cold weather held the early pollen count low during March, meaning that April's sunny spell resulted in an explosion of pollen - and that will cause misery for anyone with hay fever or asthma.
He told LBC: "The tree pollen season is starting later this season after the cold spring delayed germination. The warm weather is going to bring on high pollen counts.
"I've just been running on Wimbledon Common and you can see the birch catkins out. I got bothersome symptoms before I took my anti-histamine. It's certainly with us at the moment.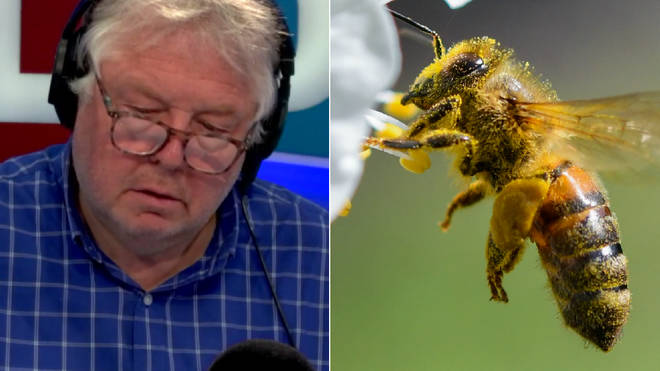 "It seems that there's been a sudden burst due to the warm weather and we get this late germination and pollen release at once.
"If you're a hay fever sufferer, you have to remember to take your anti-histamine, or a nasal spray.
"This is going to be for several weeks. The tree pollen season tends to be shorter, then there's usually light release for a few weeks in early May, then we get the grass pollen season through May, June and July.
"But these unusual weather conditions meant the tree pollen release was delayed and that is causing problems for many patients."