Today's Tube Strike Is Over Just Eight Workers
26 January 2017, 07:03 | Updated: 26 January 2017, 09:54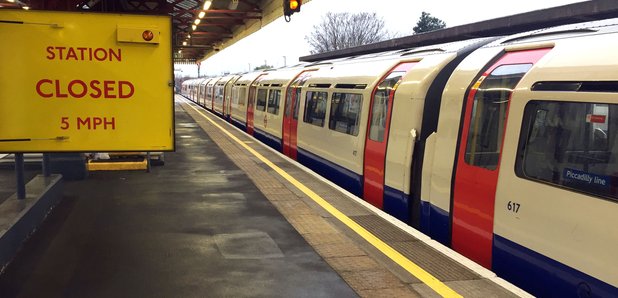 Hundreds of thousands of commuters are facing chaos on the tubes today, because of a row over just eight workers.
RMT chief John Leach revealed that the 24-hour industrial action on the Central and Waterloo & City line is down to the relocation of eight workers from Essex to Earls Court.
The union insists this is not fair and means the workers will be forced out of their jobs as they will not be able to get to their depot at the correct times.
But Nick Ferrari was staggered to hear this, saying: "You're going to bring two lines of the London Underground to a standstill over eight members of staff?
"How fair is that to my listeners? How fair is that to others?"
But Mr Leach insisted they were left with no option and he urged London Underground to freeze the moves, saying: "Let's have a moment of sanity in all of this and we would obviously step back."
Starting at 9pm last night and lasting throughout Thursday, the Waterloo & City line is actually running with a good service, despite TfL not expecting any trains, while there is no Central line east of Leytonstone, with fewer trains on the rest of the line.