Conservatives Won't Win Election Unless We Deliver Brexit: Rees-Mogg
1 October 2018, 13:08
Jacob Rees-Mogg dismisses the idea that Boris Johnson is not a team player as he warns his party that they will not win the next election if Brexit isn't delivered.
The Tory backbencher said that Boris Johnson has not opposed Theresa May, insisting he is supporting her as Prime Minister.
Speaking to Nick Ferrari from his party's conference, he said: "He's saying that Chequers doesn't deliver on the manifesto and I think that is a higher loyalty to the voters and to the Conservative Party."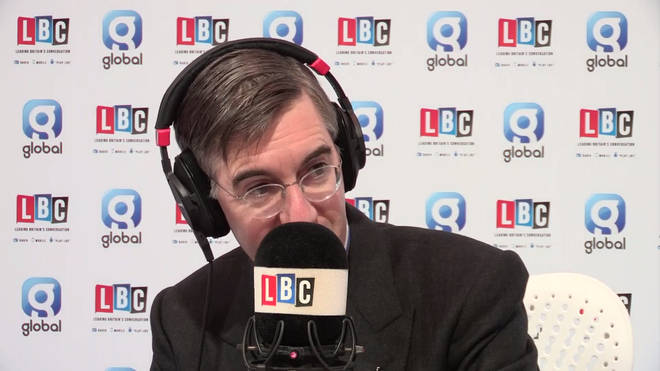 Ali in Slough asked Mr Rees-Mogg how he received Boris Johnson's contribution to politics, but the Tory disagreed that there had been any dishonesty.
"I think he's a very straightforward figure," he said.
"His private life is perhaps a little bit more complicated than my own, but it's not for me to judge other people's private lives.
"His latest contribution is a very serious contribution to the debate on Brexit and what would be the best way of leaving."