Watch The Trump Advert Banned By Fox News For Being Too Racist
6 November 2018, 11:30 | Updated: 6 November 2018, 12:01
Fox News, NBC and Facebook have pulled a Donald Trump campaign advert that has been widely condemned as racist.
The President tweeted a shorter version of the advert, which links the Democrats and immigrants to violent crime, but has denied knowing about it.
"You're telling me something I don't know about," he told reporters. "We have a lot of ads, and they certainly are effective based on the numbers we're seeing".
Asked whether the advert was offensive, he said: "A lot of things are offensive. Your questions are offensive."
Charles Feldman, a co-host of daily radio news program KNX In Depth, told Nick Ferrari that Donald Trump, when asked about the advert, hasn't condemned it because "it does reflect his views".
"This has been a very vicious campaign, these midterm elections," he said.
"I haven't seen midterms as divided as it is now in my lifetime, and it's largely because it's seen as a referendum on the first two years of the Trump presidency."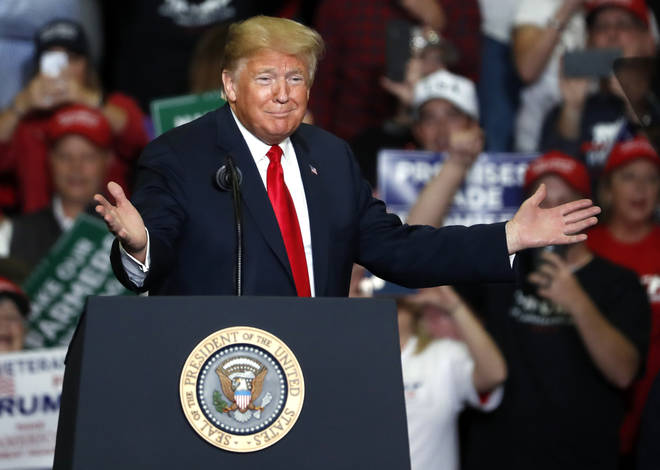 CNN refused to run the advert and called it "racist", and a number of other media companies including Fox News - which Trump has named as his favourite broadcaster - have dropped the ad.
Facebook has also said it would no longer allow paid promotions of the video, but will continue to allow users to share it on their own pages.