'We desperately need it': Shadow Health Secretary reacts to the government's NHS expansion plan
30 June 2023, 11:14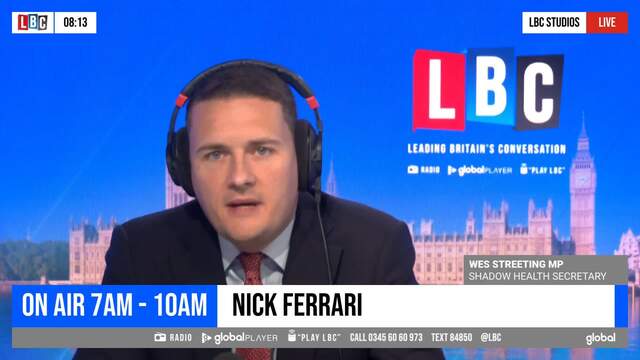 Wes Streeting comments on Government's new NHS plan
Wes Streeting stressed the urgency of the need for more staff in the NHS, explaining that there has been "no workforce plan for more than a decade".
His comments came as Rishi Sunak plans to recruit 300,000 new doctors and nurses amid a wave of strikes that started last year.
The Shadow Health Secretary told Nick Ferrari at Breakfast: "I've spent the best part of the last year urging the government to adopt Labour's plan for the biggest expansion of the NHS in history - doubling the number of medical school places, increasing nursing and midwifery clinical training places and a wide range of other roles...based on what we know, it looks like the government are adopting our plan."
"I'm not going to be churlish and say 'Oh I can't believe they've done this thing I've been asking for, for the last year'", he added.
READ MORE: Rishi Sunak to recruit 300,000 new doctors and nurses in biggest shake-up in NHS history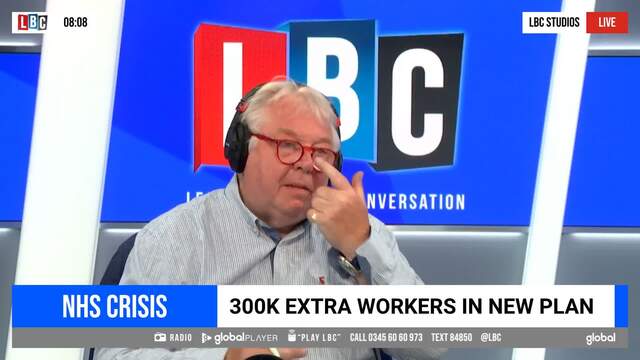 NHS staffer pleased with government's new plan
The Shadow Secretary added: "The reason we've got an understaffed NHS is we haven't had a workforce plan for more than a decade and they've left the NHS dangerously understaffed."
He continued: "The point is it takes years to train new doctors, new nurses, new midwives, and we've got to get our skates on."
READ MORE: Wes Streeting sends strong message to PM over junior doctors' strikes which could happen 'every month into next year'
"If the Conservatives are giving the next Labour government a headstart then I'm going to support it, and goodness knows we desperately need it", the MP added.