'How Are 693 Southern Rail Drivers Allowed To Bring Commuter Misery To 300,000?'
17 February 2017, 11:58 | Updated: 17 February 2017, 12:02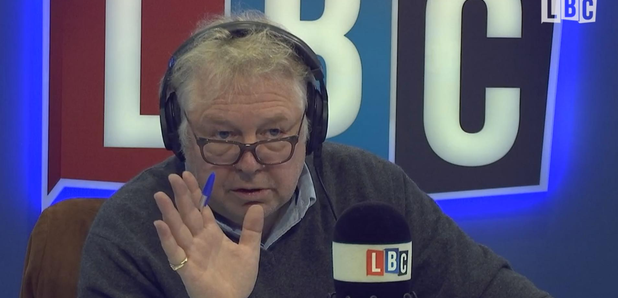 ASLEF union members have rejected a deal from Southern Rail - meaning a 24-hour strike which affects more than 300,000 will go ahead next week.
The train drivers' union ASLEF had been arguing with Southern's parent firm, Govia Thameslink Railway (GTR), over driver-only operated (DOO) trains.
The union agreed a deal which meant Southern would have been able to run trains without a guard or onboard supervisor under certain circumstances.
But ASLEF members rejected the deal by 54.1% to 45.9% with a turnout of 72.7%. Nick reported that's 693 people.
The LBC Presenter acknowledged that it is the drivers' legal right, but also asked an interesting question.
Nick said: "I know it passes all the laws, I'm not suggesting otherwise, but is it just me who thinks that if you've got around, actually it's meant to be more, than 300,000 commuters on routes connecting London with the South Coast, suffering months of delays and disruption caused by this action, 693 people can bring that about.
"I know, I know, I know, it satisfies all the requirements, I'm not saying that, but doesn't it seem a little- would it be so wrong to demand a bigger turn out?
"I don't know. At such a level of dispute? The last report we did on this, you may recall, there are people who lost their jobs. Do you remember the call we took from somebody who lost their job and said 'quite understand why the company said we have got to let you go, I don't blame them, I can't get to work on time, I just can't'.
"And relationships in real, real dire straits. Because imagine if every time you ring your wife or husband: 'OK darling, do you want to meet me at the station?'
"'Yes OK what time?'
"'Thursday.'
"'Sorry?'
"'Well I think Thursday I'll be able to get home, it's just two nights I'm going to spend in hotels'. It's just ridiculous."
The 24-hour strike is set to happen between 12am and 12pm on Wednesday February 22.