'How do you prepare someone for that?' Irate dad vents frustrations as grading returns to pre-pandemic levels
17 August 2023, 13:36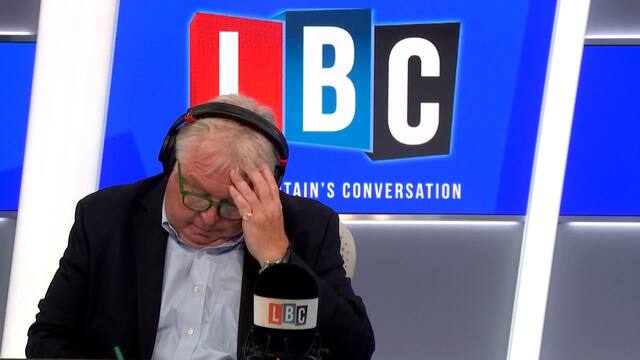 Angry dad vents his frustrations on grading systems
This dad tells Nick Ferrari he is 'disgusted' with grading systems as grade boundaries return to pre-pandemic levels.
As A-Level results are released Nick Ferrari at Breakfast heard from David in Worcester, who told him his daughter is so 'embarrassed' by her results that she "doesn't want to engage with anyone", not even her Nan and Grandad.
David went on, telling Nick that his daughter is 'in bits' and that she'd told him: "I don't know what to do with my life now."
David's daughter predicted results of A*A, and B and needed A, A, and B for her dream university but received A, B, and C in today's results.
He continued: "As far as she's concerned she's failed."
This year's cohort was also affected by Covid-19 and did not sit for GCSE exams, instead receiving teacher-assessed grades.
READ MORE: A-levels get tough: Results worst in four years as Ucas website crashes amid scramble for university places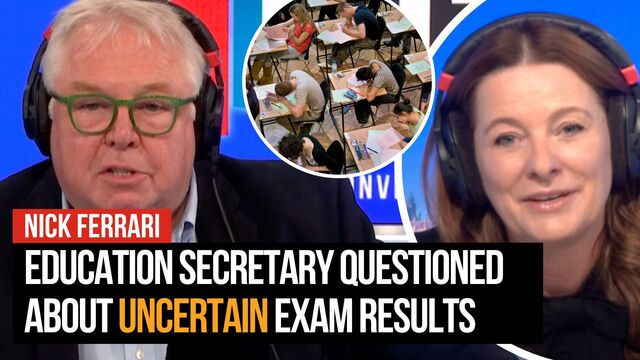 Education Secretary questioned about uncertain exam results
Nick asked David if his daughter had spoken to her friends to compare grades, perhaps sharing commiserations.
To which he responded saying she is "too embarrassed" to even speak to them.
He continued: "To be honest Nick, I think that actually makes it worse."
"I don't think that that will hold any significance for any child, 'Oh it's all right we've all done slightly worse than we thought', what it actually means is you're basically saying to a bunch of kids...it doesn't matter what you put in."
He then asserted that he hadn't known about the return of grading to pre-pandemic levels until Wednesday night, the night before results were released.
He concluded, questioning Nick: "How do you prepare someone for that?"