Tory MP Anna Soubry Rips Into Jacob Rees-Mogg And Boris Johnson
17 April 2018, 09:38 | Updated: 17 April 2018, 10:09
These are Conservative MP Anna Soubry's brutal comments on her colleagues Jacob Rees-Mogg and Boris Johnson.
Ms Soubry, a staunch Remain voter, labelled some of Mr Rees-Mogg's views "distasteful", while said Boris Johnson's lack of attention to detail "is a failing that is not acceptable in our Foreign Secretary".
Answering listeners' questions with Nick Ferrari, the Tory MP did not hold back when asked about her fellow MPs.
She said: "If Jacob became leader of the party, I can't see how I could stay."
When pressed on it by Nick, she added: "These are all hypothetical and let us hope that Jacob becoming leader of the party is also hypothetical.
"He's not my view of a Conservative.
"I don't agree with him on crashing out without a deal. I find his views on abortion particularly distasteful.
"He's entitled to a view, I don't have a problem with someone having a view. What I have a problem with is when they impose that on the choice that should be made by a woman or a child."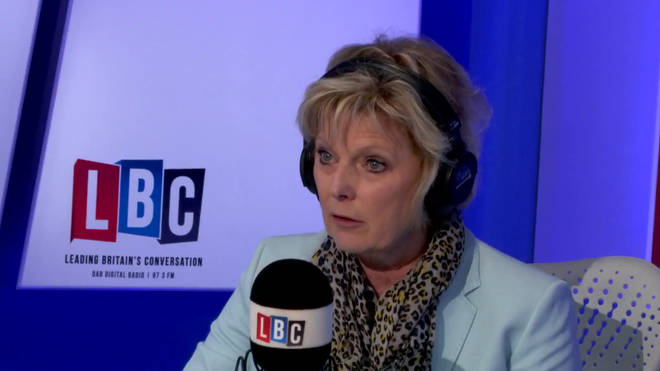 When Nick asked what was wrong with Boris Johnson, she joked: "I thought I was only here for half an hour!"
She then added: "Boris was an exceptionally good Mayor of London, but I think as Foreign Secretary, he has not conducted himself in the best of ways.
"His conduct in the case of the woman held quite improperly [Nazanin Zaghari-Ratcliff], not even knowing who she worked for... this lack of attention to detail is a failing that is not acceptable in our Foreign Secretary."