Blue Passports Are Returning After Brexit And Nigel Farage Couldn't Be Happier
22 December 2017, 07:54 | Updated: 22 December 2017, 12:58
The return of the blue passport is symbolic in Britain becoming a "proper" country again, Nigel Farage has told LBC.
Ministers have confirmed British passports will change to a blue and gold design after Brexit.
The burgundy design was introduced back when the UK joined the European Union.
Immigration Minister Brandon Lewis said Brexit presented an opportunity to "restore our national identity and forge a new path for ourselves in the world".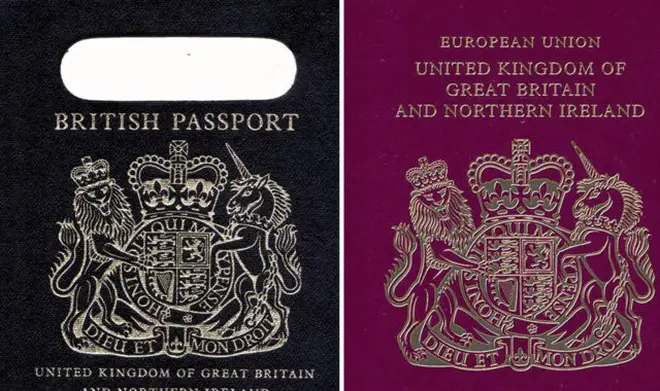 And, giving his reaction to LBC, Nigel also welcomed the move.
Speaking to Nick Ferrari, the former Ukip leader said: "I remember in 1988 when they abolished the British passport, they didn't just change the colour of it they put two words at the top of it 'European Union'.
"That said to me 30 years ago that our political class were basically selling out our country, our nationality, our individuality and so I fought them."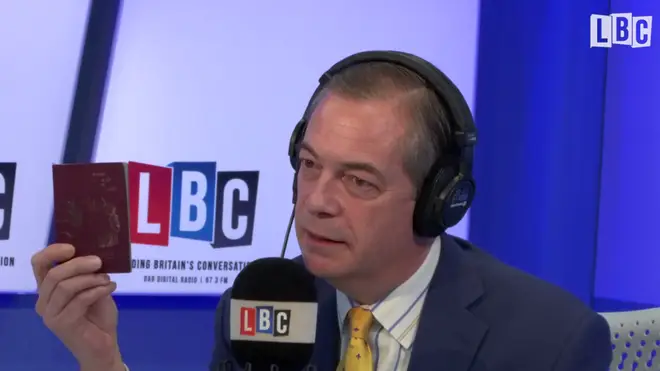 He added "To be honest with you the words matter more than the colour.
"Taking off the words 'European Union' matters more than the colour.
"But going back to that navy blue colour, what it says is normal service has been resumed - we're becoming a proper country again, that is what Brexit is going to bring us.
"Frankly, I couldn't be happier this morning."
Watch Nigel's reaction in full above.