Nick Ferrari Branded "A Traitor" For Saying He'd Hire Cheap Foreign Workers Over Brits
28 March 2018, 12:42 | Updated: 28 March 2018, 15:16
This caller branded Nick Ferrari a traitor for saying he'd hire cheap foreign workers over British workers.
An Essex builder of 46 years, who claims to have worked on Buckingham Palace and the Houses of Parliament, called Nick Ferrari to argue that him and his colleagues in the building industry have been put out of work by increasing completion by foreign builders.
"We've been pushed out because of cheap labour which is undercutting us by 47 per cent."
The discussion follows a government report by the Migration Advisory Committee (MAC), issued on the 27th of March. The report, which stated amongst other things, that EU nationals are more eager, flexible and play a "vital" role in society, with growing concerns over the future of workers in post-Brexit Britain.
The caller went on to argue that the overall quality of building production has suffered as a result over the past 10 years, arguing that even the houses built by top companies are not up to scratch.
"The standard of workmanship is substandard."
He went onto voice similar views about the effect of migration on his wife's career in the catering industry and expressed concerns about how much longer such migration can continue.
"Within two years if we don't get out or control this cheap labour coming into this country, there will be civil unrest".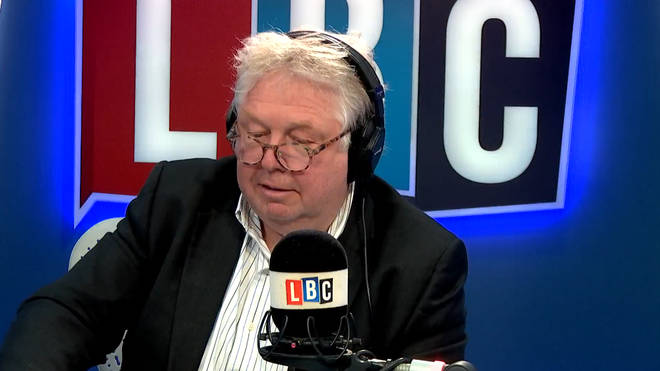 A second caller, an employer in the retail trade from Burgess Hill, joined the discussion and argued that EU migrants make up the majority of his applicants. He argued they proved to be more willing to work, despite giving UK native workers "a chance."
"Above 70 per cent of all applicants are EU."
The builder re-joined the argument, going on to argue how competition with EU migrants on wages was a key reason for Britain's withdrawal from the European Union.
"That's why 17 and a half million people voted to come out, and they want their sovereignty back."
Nick responded to the argument arguing that the government report should be taken seriously, and this competition between builders could be attributed to prices simply being set too high.
"If I can get my windows cleaned by Igor for half the money that I'd have to give to John, I'm going to use Igor, aren't I?"
The caller blasted Nick for this statement, arguing his actions put British workers prospects in danger.
"You're a traitor to your country then, aren't you?"