Cabinet Minister Denies Government Is At War Over Boris Burka Comments
13 August 2018, 09:01 | Updated: 13 August 2018, 09:03
James Brokenshire has denied reports that the cabinet is at war over Boris Johnson's comments on the burka.
The government is investigating whether the former Foreign Secretary broke their rules after he likened women wearing burkas to letter boxes and bank robbers.
That led to reports that the Cabinet is split over the issue. But a week on from his Daily Telegraph column, Mr Brokenshire insisted that's not true.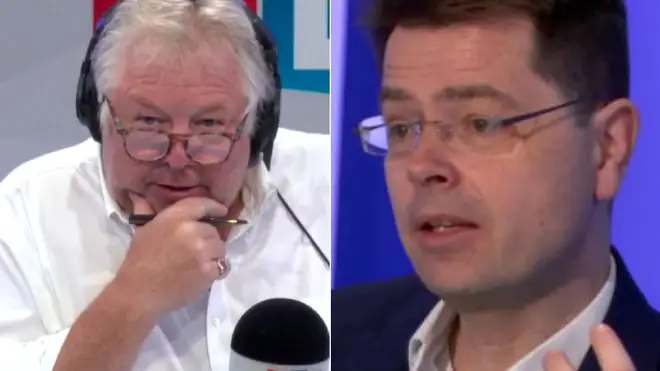 He told Nick Ferrari: "Boris's comments did cause offence to a number of people and it is right that we respond to complaints that are made.
"That is the process that will now take place. I think it is wrong to intercede in relation to that.
"But I believe very firmly about the huge contribution that British Muslims have made to our society.
"Yes, there needs to be robust and challenging debates, but we need to be thoughtful and careful over advancing those debates and seeking not to create offence, which clearly some of those comments did."