Caller Shocks Nick Ferrari With Controversial Grenfell Amnesty View
6 July 2017, 08:35 | Updated: 6 July 2017, 08:36
This LBC listener told Nick Ferrari that any Grenfell Tower survivors found to be in Britain illegally should be kicked out.
The government has announced there will be a 12-month amnesty on any survivors of the Grenfell Tower fire if they were here without documentation.
Louis believes that the pressure on public services means we shouldn't be accepting any more people to the UK - especially those who were here illegally.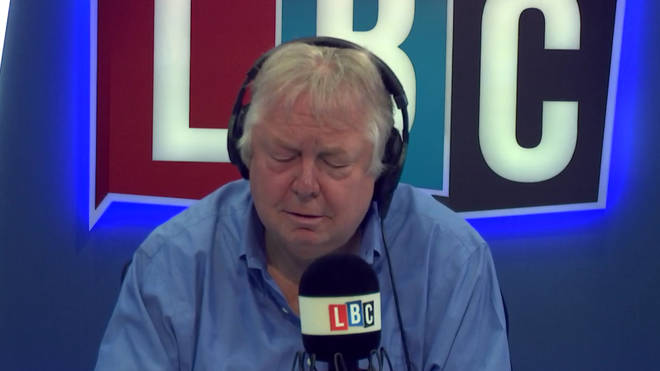 Nick said to him: "Can you imagine what it's like to possibly lose your family and not having been able to do anything to save their lives?"
And Louis' response left even Nick shocked. Watch the video above to hear his comments.
Afterwards, some listeners tweeted criticism of the call.
@LBC I wish we could boot the likes of Louey out of the country! Imagine working for a heartless scumbag like him?

— Alex (@Jock_Abroad) July 6, 2017
But there were many others who agreed with Louis.
@LBC completely agree with the caller louie, we ARE a small island, too many ppl here somethings got to give, and not us!

— Samantha F (@SammieJ25) July 6, 2017