Camden Tower Block Evacuation Gave Resident Breakdown, She Tells LBC
26 June 2017, 09:46
A resident of one of the tower blocks evacuated on Friday night in Camden has told LBC she refused to move out because she suffered a breakdown.
Michelle lives in the Bray Tower on the Chalcots Estate and is still living in her flat, despite being asked to leave on Friday night.
Residents on four of the five towers in the Camden estate were urgently evacuated after it was established that the cladding was similar to the one used on Grenfell Tower, which caught alight, killing at least 79 people.
But despite this, Michelle is yet to leave.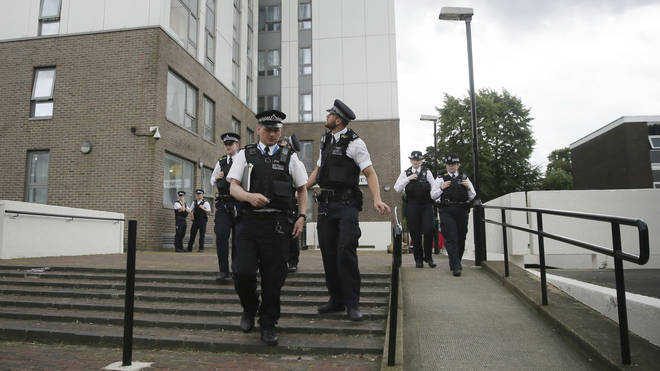 She told Nick Ferrari on LBC: "I feel terrible. I had been given a place and I had every intention of moving out yesterday.
"I was trying to get my things together and it just got too much for me.
"I had a really bad breakdown. I couldn't stop crying.
"I just couldn't move out of here, so I stayed the night. But we are going to move today.
"It just got too much."