Nick Ferrari Furious With "Catastrophic Failure" Of Salisbury Cleanup
5 July 2018, 07:34 | Updated: 5 July 2018, 09:12
Nick Ferrari slams the authorities for not connecting the dots quickly enough between the two people taken ill in Amesbury on Saturday and the poisoning of Sergei and Yuila Skripal in March.
The LBC presenter called the cleanup of Salisbury a "catastrophic failure" as two British citizens have also been affected by the nerve agent Novichok.
Police initially believed the two patients had fallen ill after taking drugs from a bad batch, but later confirmed they had been exposed to the same nerve agent used to target Sergei and Yulia Skripal.
But when the former head of the National Counter Terrorism Security Office, Chris Philips, said that Nick Ferrari was being "a bit harsh", Nick stopped him in his tracks.
"Oh come on, you're working close to Salisbury, you have a bloke fall to the ground foaming from the mouth and you say it's bad drugs? Give me a break," Nick said.
Mr Philips replied: "I think this is a real difficult thing to deal with, we don't know where exactly they've picked up whatever they've picked up, it may be in Salisbury, it may be somewhere completely different."
"So something that's been discarded a long way from the incident is not necessarily going to be picked up by the police in any search team"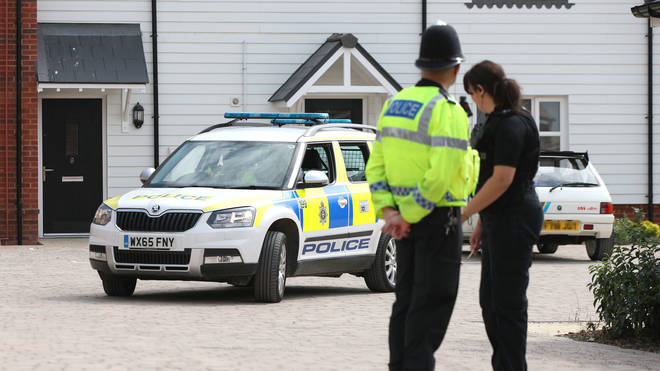 Police say that they are not aware of anybody else with the same symptoms linked to this incident.
Assistant Commissioner for Counter-Terrorism Neil Basu said: "We are not in a position to say whether the nerve agent was from the same batch that the Skripals were exposed to.
"The possibility that these two lines of investigations might be linked is clearly a line of enquiry for us.
"The investigation team, as it has done in March, continues to work closely with experts from Public Health England, who have emphasised that, based on the number of casualties affected, it is not believed that there is a significant health risk to the wider public."