Chuka Umunna and Paul Nuttall Clash Over Brexit
5 December 2016, 11:29 | Updated: 5 December 2016, 11:33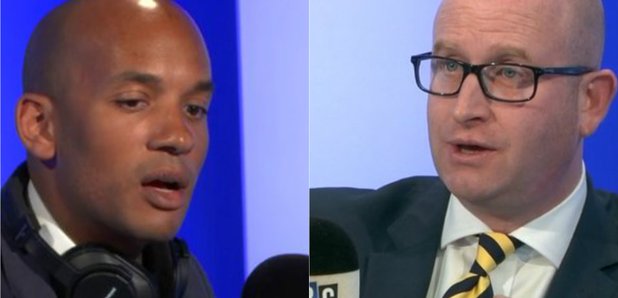 Chuka Umunna and new UKIP leader Paul Nuttall go head to head over just what Brexit means.
The prominent Remain advocate went toe to toe with new UKIP leader on Nick Ferrari's show and the pair expressed very different views about what the Brexit mandate means and whether Britain should leave the single market.
Chuka said that; "the result of the referendum was just to determine whether we leave the European Union or not."
"The way in which we leave and the kind of exit that we have, there was no judgement given by the people on that."
Nuttall hit back saying: "everyone in vote leave made it very clear that were voting to leave the European Union and we were voting to leave the single market."
"To pretend now that people somehow didn't know what they were voting for on June 24 is disingenuous."
Listen to the whole interview below.