Chuka Umunna "Delighted" That Election Killed Hard Brexit
12 June 2017, 11:36
Labour MP Chuka Umunna says Theresa May's "no deal" over Brexit is now off the table - and he is delighted with that.
Speaking to Nick Ferrari, Mr Umunna said he would be happy to serve in a Shadow Cabinet under Jeremy Corbyn following Labour's excellent showing in the General Election.
And after the Conservatives lost their majority, he said that she won't be able to go ahead with an "extreme Brexit".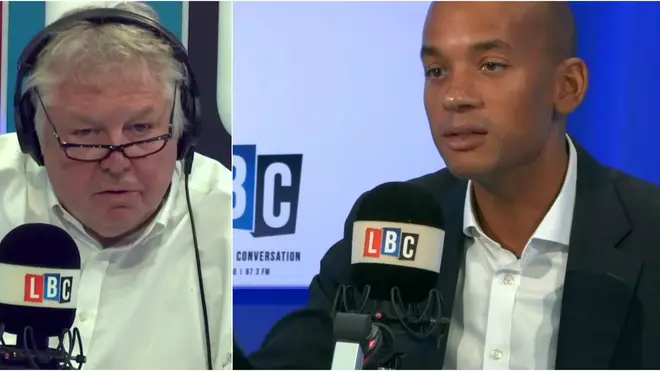 He said: "The Prime Minister called the election to get a mandate to pursue an extreme Brexit. She doesn't have that.
"Secondly, she ramped up the rhetoric about the prospects of perhaps no deal being better than a deal. And it's clear that if they are to carry on with this arrangement with the DUP, that will be completely impossible. One of the big things for the DUP is for a soft border with the Republic. That will require a deal.
"And thirdly, I cannot see how they will be able to get through, not just the deal, but the legislation to implement our withdrawal from the European Union through the House of Commons without a degree of crossparty support.
"This changes absolutely everything and I'm delighted about that.
"My worry was that a job-destroying Brexit that turns us in to the sweatshop of Europe would be an awful thing for my constituents. We're now in a much better position to resist that."