Nick Ferrari's Damning Message To Theresa May Over Changing Trans Law
4 July 2018, 09:57
Theresa May wants to change the law to make it easier to change your gender. Nick Ferrari tells her to concentrate on the crisis in Brexit, the NHS and housing instead.
The Prime Minister announced she wants to allow people to change their gender without obtaining a doctor's certificate.
But Nick Ferrari pointed to a Pink News poll that said very few people back the move and told her to concentrate on some of the crises that the country is currently facing.
Speaking on his LBC show, he said: "Put yourself in the position of the Prime Minister. What's a key thing to do for this country at the moment would you suggest? Brexit obviously is massive, but what are the other things?
"What about the high instances of crime in a city such as London, Manchester and Birmingham? And an extraordinary murder rate in London. Do you think perhaps we should be looking at that?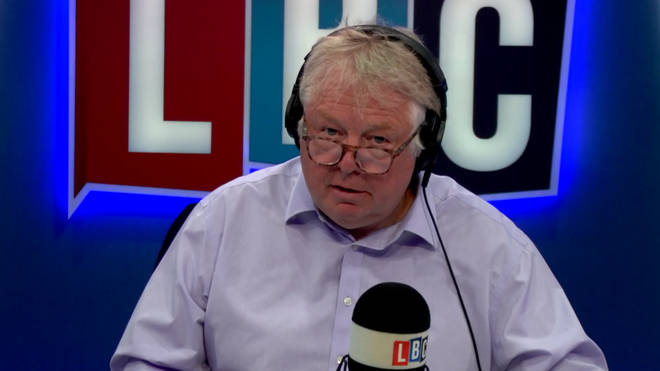 "The Health Service? OK, three weekends ago, we found billions of pounds, but we know it was creaking at the seams for the last winter, so would you address your attention to that?
"Housing. Yet again this year, the targets will be missed, crucially.
"Defence? Well you've got a Defence Secretary shouting that he needs an extra two billion pounds a year, you've got an army that actually wouldn't fill Twickenham Stadium. It's the smallest it's been since Napoleonic times and you've got an aircraft carrier commissioned without any actual British planes you can put on it.
"Education? Well, our children have just taken this new form of GCSE. It remains to be seen how well it's bedded in, but by God its caused some concerns with parents.
"So there we are, I've effortlessly run through defence, education, health. Now I'll tell you what the Prime Minister is really interested about. Making sure that switching gender will be easier. What?"