Do Tories Want Hard Or Soft Brexit (Fudge)? LBC Finds Out
1 October 2018, 07:21 | Updated: 1 October 2018, 08:05
This is what happened when LBC's Political Editor Theo Usherwood went around the Conservative Party Conference offering delegates hard or soft Brexit fudge. Which would they choose?
With warring Tories warning against Theresa May fudging a Brexit deal, LBC decided to see which kind of fudge people at the Tory Conference preferred. Would it be a hard fudge or a soft one?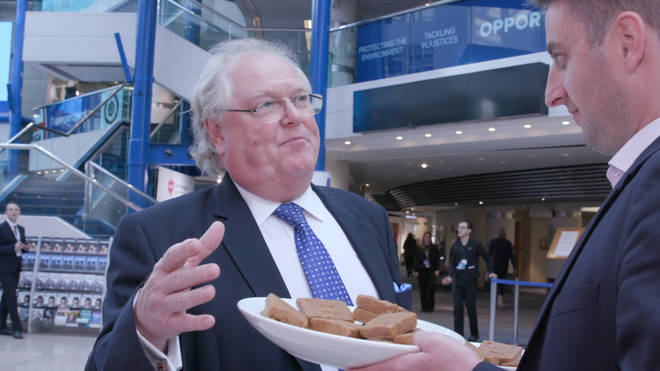 Theo spoke to dignitaries including cross-bench peer Lord Digby-Jones which type of Brexit fudge they wanted - and the results are very telling.
Watch what happens at the top of the page.