This Is Nick Ferrari's Reaction When A Doctor Suggested Replacing Easter Eggs With Fruit
4 July 2018, 12:35
A doctor told Nick Ferrari that children should be given fruit instead of Easter Eggs.
After the Advertising Standards Agency ruled the Easter Bunny cannot market chocolate to children, Nick Ferrari asked his guest Graham McGregor, Chairman of Action on Sugar, for his opinion.
Dr McGregor told Nick he thought the ASA had made the right the decision and that it marked a "change in attitudes".
He said: "It sounds a bit odd, but it makes sense in the long term. We've got to get away from associating Easter with chocolate. Chocolate is a major source of sugar and fat.
"We've got to change our attitude and this marks a change in attitudes. If we want to stop children from getting obese and getting Type 2 diabetes and dying prematurely, we've got to take action and this is part of that action.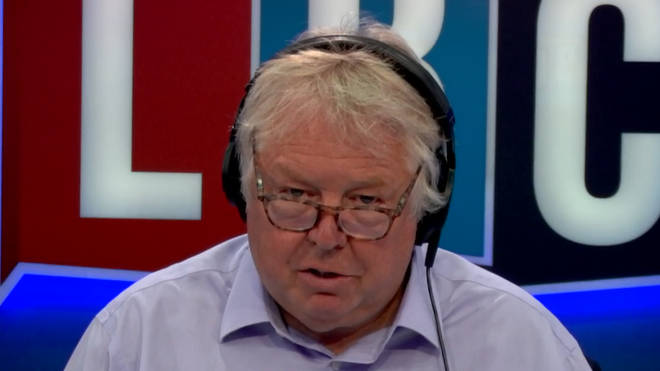 When Nick asked Dr McGregor what chocolate should replaced by, he replied: "Well I suggest fruit. Fruit would be the thing, children should eat fruit as a snack not chocolate."
But Nick wasn't convinced: "The idea is, as I'm sure you're aware, that we've given up something for Lent and there's the celebration that we can all tuck into chocolate again and enjoy ourselves. It might not be quite the same eating a banana.
When Dr McGregor argued that the focus on chocolate was down to "commercial reasons," Nick said: "I do know, I think, children will probably look forward to a chocolate bar more than they are necessarily a pear."