Ex-Labour Councillor Reveals He Stood Down Due To Anti-Semitism In The Party
3 August 2018, 10:25 | Updated: 3 August 2018, 12:43
A former Labour councillor has leaked "anti-Semitic rantings" from an email chain from Momentum members.
Alon Or-bach was a Labour councillor in Barnet for four years, but decided not to stand in the local elections earlier this year due to the problems with the party around anti-Semitism.
He told Nick Ferrari of a slew of emails in which people he says are Momentum members are making anti-Semitic remarks.
In the email chain, they discuss a blog post which said that "it is the over-representation of Jews in the capitalist ruling class gives the Israel Zionist lobby its power".
Mr Or-bach revealed: "Rather than saying 'That's conspiratorial anti-Semitism', there was a massive debate on the email group on the merit of this comment and what is meant. Was it a Marxist explanation of society? No, it's anti-Semitic.
"I'm so incensed at the fact that people, including the Co-chair of Jewish Voice for Labour basically denies there is any anti-Semitism in the party and was part of this email chain."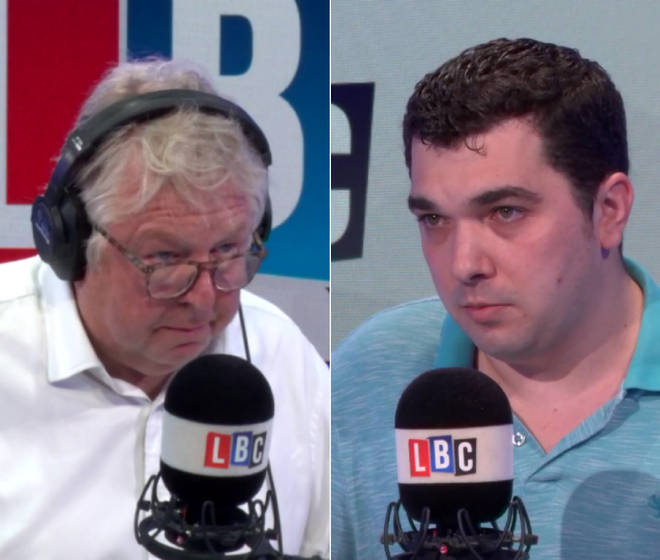 He says he is confident that the emails are genuine and there have been no denials by Momentum.
"The party needs to root out these conspiratorial views and explain that these are not acceptable," he said. "They should apologise for all the leadership has done to enable them in the past.
"Yes, you can criticise Israel, you can say that the Netanyahu government is appalling. You can call out the many acts that the Israeli government does that you think are completely appalling without resorting to this type of bile."
A spokesperson for Barnet Momentum told The Independent: "At Barnet Momentum we support the work and efforts that the leadership of the Labour Party has uniquely done in drafting a code of conduct that no other British political party has in place, and that deals specifically with antisemitism. We are currently using and applying this code of conduct.
"Our private discussion email group is a political discussion forum. Its members are from varied communities and many are Jewish. If anyone was perceived to have made an inappropriate or objectionable comment, or one that could be perceived as racist, they would be challenged immediately and action would be taken if what has been shared has broken Momentum or Labour Party rules."