Expert Lays Into Royals Over How They've Treated Meghan Markle's Dad
16 May 2018, 08:47
A Royal Correspondent has criticised Kensington Palace over their treatment of Meghan Markle's father.
Thomas Markle is expected to miss the Royal Wedding after reports suggested he was due to undergo a heart procedure later today.
He had been planning to walk his daughter down the aisle at Windsor Castle on Saturday.
Charles Rowe, The Sun's Royal Correspondent, told LBC that the Royal family have dealt with Mr Markle extremely badly.
He told Nick Ferrari: "What concerns me is that everything seems to be coming through this celebrity website TMZ, whose reputation is not brilliant.
"Why hasn't anyone from the Palace been in touch with Thomas Markle on behalf of Meghan to find out exactly what has been going on? I'm sure Meghan's been in touch.
"Why have they not released a proper statement to say what the situation actually is?
"If Thomas has had a heart procedure, there's no way they're going to allow him to get on a plane.
"I feel sorry for the guy, I feel sorry for Meghan and Harry that this sort of thing has cropped up."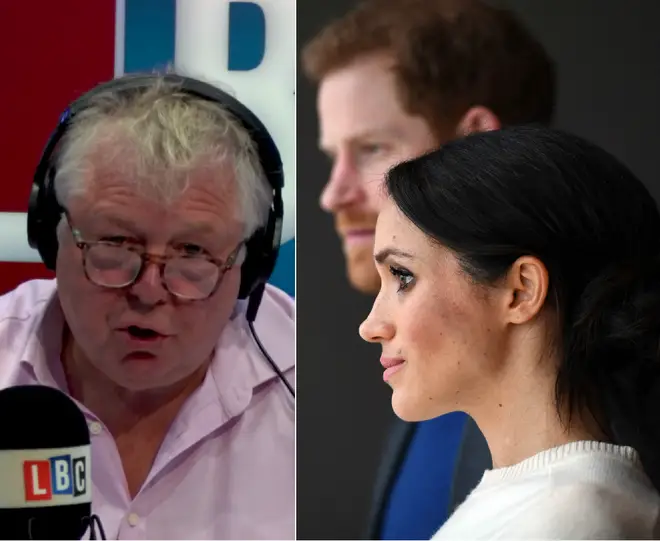 Nick asked Mr Rowe about why Harry hasn't met his future father-in-law and that's another thing that he thinks Kensington Palace could have handled better.
He said: "The couple should have gone out to see Thomas Markle some months ago. They should have staged up a proper photo session, which would have lasted barely half an hour.
"They should have had Thomas sit down in a pooled interview, not to give every detail, but to explain just how much he was looking forward to it.
"That would have taken a little bit of stress away from it. Thomas has been left to his own devices."