Ferrari: Jacob Rees-Mogg As PM Would Be Bad For Him, The Tories And Britain
19 January 2018, 16:27
If Jacob Rees-Mogg ever became Prime Minister it would be bad for him, the Conservatives and Britain, says Nick Ferrari.
Donate To Global's Make Some Noise
The LBC presenter made the remark during an exclusive event alongside Nick Clegg for Global's Make Some Noise charity.
The pair were answering questions from the audience inside London's Hippodrome on Wednesday night.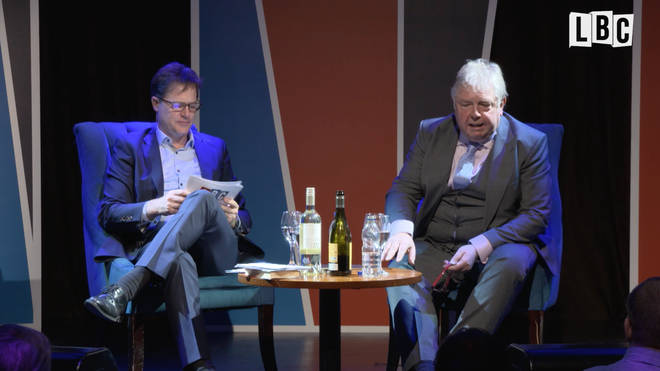 The Tory backbencher and eurosceptic has become one of the front runners to succeed Theresa May.
Tricia wanted to know whether Ferrari thought there was actually chance of Mr Rees-Mogg ever stepping into No. 10.
He replied: "I don't think Jacob Rees-Mogg thinks he can become Prime Minister in all honesty.
"I think he's a tremendous diversion, I think he adds to the gayety of the nation, I think he's an important voice, I think he's exactly what Conservatives expect now and again and he's great value.
"But, I don't think it'd be good for the country, the party, I don't actually think it'd be good for Jacob Rees-Mogg if he did become Prime Minister."
Asked whether he felt the same, Mr Clegg replied: "I agree!"