Former Met Commander Slams "Disgusting" Commissioner For Hiding During Westminster Attack
9 October 2018, 15:52 | Updated: 9 October 2018, 16:01
A former commander in the Metropolitan Police slams Sir Craig Mackey for locking himself inside a car as one of his officers was murdered just metres away during the Westminster attack.
Sir Craig Mackey was the acting commissioner at the time of the attack, and fled after watching Khalid Masood kill PC Keith Palmer.
He is now the deputy commissioner, and due to retire from the force in December.
But a former Met commander has called the commissioner out as "disgusting", echoing calls for him to resign.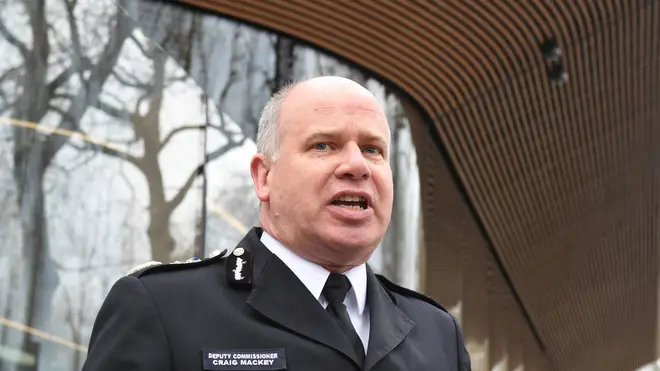 Speaking to Nick Ferrari, Richard said it was "absolute cowardice" of Sir Mackey to have hidden.
"I am absolutely disgusted in Craig Mackey's behaviour", he said.
"What he's done is absolutely disgraceful, I don't see how he can actually stay in post now. He should resign."