Furious Caller Hangs Up On Nick Ferrari After Row About Tommy Robinson
10 October 2018, 09:43 | Updated: 23 October 2018, 15:12
A caller hung up on Nick Ferrari after a furious row about Tommy Robinson's video with trainee soldiers.
The Army are investigating after the controversial campaigner videoed himself with trainee soldiers, who were chanting his name.
Nick insists they should just have been told not to do it again and get on with their jobs, saying: "It's utter lunacy.
"Get the lads in a room. 'Remember boys, you're wearing the Queen's uniform, you're on parade effectively all the time. Just think on that. Now on with your work.'"
But Carl in Orpington told him his stance was "ridiculous". He said: "I wonder how the 12,00-plus Army ethnic minorities who represent our country feel about this situation."
He called Nick's opinion "a load of rubbish", but when Nick asked him why, he couldn't give a reason.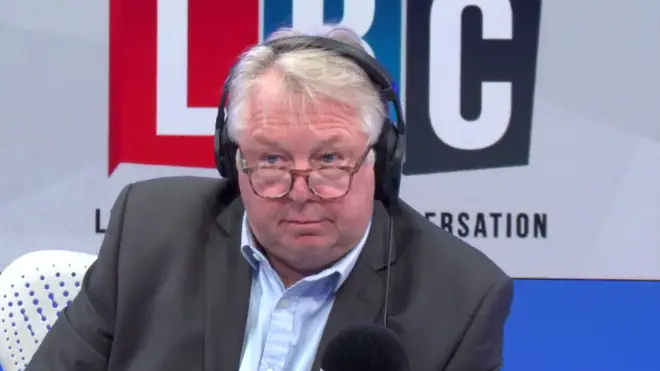 Things got angrier and angrier until Carl hung up with a click.
Watch the fiery exchange at the top of the page.